Synergizing Music and Brand(INTERVIEW)
Tom Mullen, Director of DM for Legacy Recordings/Sony Music
Related Trend Reports
Art & Design
,
Business
,
Credit Crunch
,
Design
,
Furniture
,
Gadgets
,
Hip Fashion
,
Home
,
Interactive
,
Internet
,
Lifestyle
,
Media
,
Multimedia
,
Pop Culture
,
Retail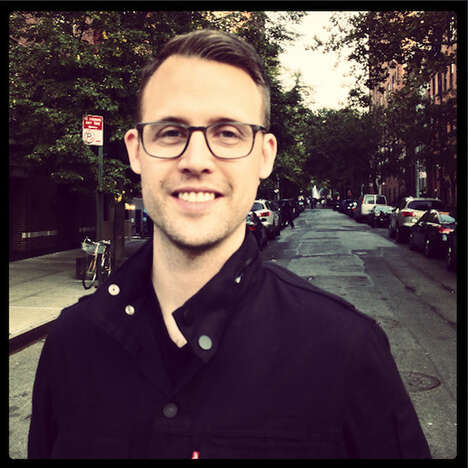 With a title like Director of Digital Marketing, Legacy Recordings/Sony Music's Tom Mullen needs to constantly think of cutting-edge ways to deliver media with a fresh, 21st century approach. More specifically part of the Legacy Recordings department, Mullen has a colorful history including experience with several record labels and pays a lot of attention to how the final product will be received by the listener/viewer. His creative nature and knack for niche culture helps fuel the fire within his team to keep pushing the envelope in a variety of ways.
8 Questions with Tom Mullen
1. How does your team generate new ideas?
The ideas can come from anybody; the digital or marketing department. You start the conversation by saying anything to get the ball rolling. The ideation process can come from anyone and it comes about by utilizing the history of the artist. I love being first whether it's about being the one of the first members of a social network or what have you, and I'm in an industry that really capitalizes on this notion of being first.
2. Do you have specific rituals for re-setting your team to be creative?
It's all about getting information early. The projects will come out of nowhere and we might have a limited time or up to several years. There's no ritual; it's constant flux. Sony differs so much from a traditional label because it's less like a brand and more like a lifestyle in itself. I don't work for a brand. A brand is something that delivers a product that doesn't really change. I'm part of something that is constantly shifting, adapting and evolving. There's a lot of excitement involved.
3. How do you identify trends? What resources does your team use to spot trends and consumer insights?
We have an internal consumer insights team. We'll go to them for help saying hey, we have this artist and need to get it in front of this demographic. Whether it's scouring Reddit or scrolling through my daily feed, I find inspiration everywhere to incite much of my inspiration. When I'll see something somewhere, I'll constantly think about how I can learn from it, improve on it and come back with something that's even better than imagined.
4. What is the biggest challenge you face when innovating?
Especially for the music industry, it isn't the press release or when you go on a cable show, which might be perceived as the biggest challenge. Explaining a modern, 21st century approach is a big challenge because you have to explain what's going on digitally to a group that might not fully grasp it at first. It's all about maintaining that connection and working efficiently to make sure that everyone is together on the same page.
I think all of the aspects need to work together whether it's digital, analog or what have you. You never know how it's going to play out, but it's essential to invest in the idea from a variety of angles to make sure you can give it all you've got.
5. Have you identified any gaps in your innovation process that you're looking to improve on?
It's really about getting everybody on board with an idea that's might not be as familiar as some of the other stuff being done. It takes time and effort but it's absolutely worth taking the time because you'll get to hear insights that you might not have thought about previously. We're in a relatively new and uncharted territory when it comes to Internet marketing, but it's a lot of fun. Not to say that there aren't challenges, but it's all part of the balance to finding the best route possible. When I'm working on something or reviewing it, I'll constantly question myself and ask "why would I share this?" That reversal really puts you in the viewer's perspective and can contribute so well to the final product.
6. Has there ever been an instance where another industry has influenced an innovation at your company?
The music industry has such a diverse history that it can be as simple as asking "how does music apply?" in order to strike a connection. There is an infinite level of creativity at work, so you can find inspiration all around. Working with Legacy, I'm always looking to start a conversation in the public sphere about nostalgic bands or artists that might be releasing a new album.
I run a podcast called Washed Up Emo that focuses on the genre from a critical perspective and showcases bands from the 90s/early 2000s. I'll take the experience with that and translate it to what I do here. It's really about being open to finding the inspiration from anywhere no matter the industry or topic.
7. What makes an innovative culture? How do you create a culture of innovation?
It's getting outside of the building. Taking meetings outside or going somewhere out of the ordinary can help to break the routine and spark a different perspective. Something that I'll always ensure is that I've answered all my emails and calls to make sure that – no matter how big or small the request – I've taken the time for everyone.
On a personal level, I really love San Francisco and visit whenever I get the chance. I'll go to the Google headquarters and just find everything about the city to be so inspiring. I can then take that creativity, that energy and bring it back to the team here to become even better. Also, connecting on a more local level with people from all walks of life helps to put things into perspective and really help to bridge the gap that can sometimes exist.
8. Looking to the future, how is Sony Entertainment going to be a leader in innovation?
It's a little like playing guitar, because you're always learning and adjusting. There's always another mountain you have to climb because something can change from one moment to another, and you have to constantly question the approach. We're always looking for the best way to deliver a story so people can connect with an artist in a more meaningful way. Offering media is not enough; you have to have something more resonating behind it.
As for the future of media itself, I don't think there will be the strict ownership there is today with regard to CDs and DVDs. It will be much more cloud storage-based and open to the varying ways that people are looking to access their media. There's so much content out there and new stuff being released but it's really about paying attention to what people are actually listening to.