Gaining Insight from Consumers
Tom LaForge, Global Director of Cultural Insights at Coca-Cola Co.
Related Trend Reports
Business
,
Credit Crunch
,
Eco
,
Fashion
,
Hip Fashion
,
Internet
,
Lifestyle
,
Market
,
New Ventures
,
Pop Culture
,
Retail
,
Social Business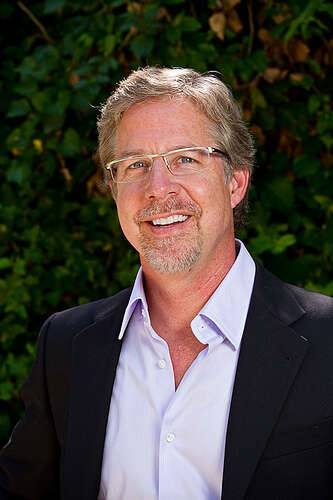 Tom LaForge is a man who knows people and their culture extremely well. As the Global Director of Human and Cultural Insights at Coca-Cola, Tom has a knack for uncovering what makes people happy and what makes them tick.
Since joining the company in 1995, Tom has climbed the executive ranks with his knowledge of consumers and their settings. He has the intricate ability to listen to what people are saying, connect with them on a human level and then weave corporate goals and structures into their answers. In short, Tom is a "people person" who has a genuine interest in everyone he meets. Recently, we had a chance to chat with Tom about his thoughts on innovation, creativity and getting inside the head of the consumer.
5 Questions with Tom LaForge
1. How do you motivate your team to come up with good ideas?
Well we like to have a diverse amount of discussion. And when I say diverse I mean a lot of topics, ideas, etc. But good ideas can come from the most random places. They cannot be forced. Try to stick to a particular domain of something that will interest you. There are multiple ways to be creative. And one ingredient is allowing time to pass, time to digest and time to let that idea grow. And if there's a way that you can improve the quality of your life, the life of your co-workers and the consumers, well that's something you want to stick to. I don't really believe in a "winning formula" though, and that's because I don't think one exists.
2. How do you create a culture of innovation?
Culture of innovation is a synonym for the overall culture of the company. How do we purposely craft the corporate culture? Well, it can manifest itself in many ways. My contribution is to encourage people to bring themselves to the office. Leave the business mentality at home and just be yourself. When you're being who you are, the next thing you know is that you have a room full of experts.
3. How would you describe innovation at your company?
Well it's becoming more of a process. We have 3 key areas that we integrate and those are continuous process innovation, continuing creativity and "new to the world" creativity. My hope is to continue with this platform, especially step 1. That continued process of innovation is so important to the overall success of the brand.
4. In what ways are you actively investing to enhance innovation?
I'd say we're actively investing in multiple ways. One way is expanding and growing a network of people that we feel are smart in a particular domain that we need to get smarter at. The other is a venture capitalist approach, and what I mean by that is to invest in great ideas. As these ideas grow, we stand to benefit, whether it's by bouncing ideas back and forth or financial benefits.
5. Do you have specific rituals for re-setting your team to be creative?
No. Good question. I think everyone should be allotted a few days a week to just clear the voicemail, unplug the phone and just reset. One thing I would like to do more is have that "beginners mindset;" someone who is new to the game that isn't accustomed to certain rituals/protocol. So yes, I'd like to ritualize a cleansing of the mind.