Instigating Tomorrow's Innovations
Tom Kavassalis, VP of Strategy at Xerox Innovation Group
Related Trend Reports
Art & Design
,
Business
,
Eco
,
Eco Architecture
,
Fashion
,
Gadgets
,
Health
,
Home
,
Internet
,
Life
,
Lifestyle
,
Media
,
Pop Culture
,
Social Business
,
Tech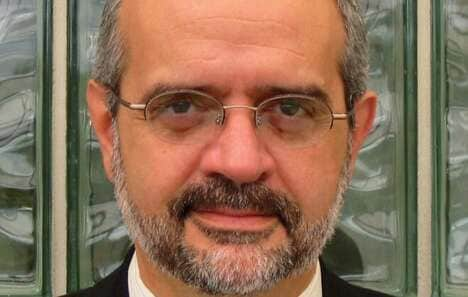 Although Tom Kavassalis may never be a great golfer, he will always be a wonderful innovator. As the Vice President of Strategy and Alliances for the Xerox Innovation Group, Tom must suss out today's breakthroughs in order to provide practical technologies for tomorrow. Not only does Tom hold innovation responsibilities at Xerox, he is also a board member for the Industrial Research Institute. We recently sat down with Tom to discuss his role at Xerox and what it takes to not only be a great innovator but a great leader too.
4 Questions with Tom Kavassalis
1. How would you describe innovation at your company?
I would say it's both a standard process and ad hoc. You want it to be both. We have different approaches at both ends of the innovation process, from ideation to execution and refinement. You want to be able to execute with high predictability. On the front end, you can tolerate chaos and noise because breakthroughs happen on the front end. With the back end, it's more refined, but the front end can be a little more unstructured.
2. How do you create a culture of innovation?
A lot of companies try to replicate these innovative companies and have sort of fallen short. There's a lot you can do to sustain and strengthen that culture. Every corporation has to do planning for some purpose, and that in itself creates constraint. We provide opportunities for off-cycle proposals that fall outside the window of planning and we provide funding for our employees to pursue certain opportunities. We've empowered employees to find ideas and to fund them. What this does is that it allows employees to make decisions on how funds are used for certain projects. It's an internal venture fund almost.
We encourage a lot of cross-functional communication. At our annual conference, we invite our research and technology areas of the organization. Through the meeting of colleagues, new collaborative work has emerged. At times we've encouraged sabbaticals internally, meaning we'll send someone to Europe or India, keeping them in the organization to cross-fertilize ideas. However, one of my favorite practices these days is putting researchers in contact with customers. That way they can immerse themselves in the environment of the customer, which stimulates thinking and solutions for problems that face our customers. That really helps us come up to speed in a new industry learning specialized knowledge from end users.
3. Are there specific areas of your culture that you would like to enhance?
One area that we do think about a lot and actively encourage is open innovation. Recognizing you can't do everything yourself. Needing to be open to ideas and talent outside the company and learning how to partner with that. It's beyond a trend today I would say, but to what degree do you do open innovation? Does it become the core or is it just a small part of the process?
4. How do you motivate you team to come up with good ideas?
It's built into the Innovation Group. The Innovation Group is an organization in Xerox that is part of the corporate operation that is really focused on inventing technology for the future. A lot of companies approach innovation in different ways. If you're a company that expects to see large revenue with products new to business and the world, you have to make sure investments are oriented towards that. And that's what that Innovation Group is; it focuses on new business and technologies for the future. Looking at innovation for today and tomorrow can be challenging. The approach with our group is geared at tomorrow's innovation.