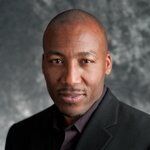 Since the birth of such a renowned company in 1869, Welch's has managed to become a household name that people will never forget. Being the world's leader in grape manufacturing, Welch's has been able to gather a cult following with regards to their abundance of grape based products. Backed by over 1000 family-farms, Welch's has managed to grow into a company that provides its beloved products in over 50 countries all around the world. Offering products like grape spreads, juices, jams, concentrates (just to name a few), Welch's looks to strive and prosper in today's fast-paced, technology driven society. Tom "TD" Dixon, has been the Chief Marketing Officer for a year at Welch's. Backed by an array of different experiences in his fulfilling career, TD looks to continue to build the great tradition that Welch's has developed over the decades that it had been around.

3 questions with TD

1. What makes an innovative culture? How do you create a culture of innovation?

I believe what makes an innovative culture takes 3 simple things. The first is that you have to have a sense of fearlessness. You cannot be afraid to fail. Innovating is like having a good batting average, you must keep getting to the plate even when things aren't going your way. Number two is that you must have agility. The ability to move fast and move quickly to take advantage of a changing marketplace makes a company more successful. Here at Welch's, because we are relatively small, we can move fast and be nimble, which enables us to get to the plate a lot more. Number three is something that I preach to my team almost every day; be a problem solver. People are only going to buy a product or service that actually solves a problem for them. So I always ask, what problem or nuisance are we trying to solve? Within Welch's, this is what we pride ourselves on, figuring out ways to solve a consumer's problems.

2. What is the biggest challenge you face when innovating?

It may sound funny, but the biggest challenge we face is that we have more ideas we want to bring to market than we can realistically support with a limited amount of resources. We have a lot of great ideas…but a great idea is not enough, you have to be able to tell people about it… so we are constantly challenged with deciding which innovations we will act upon and support versus which ones we will keep on the shelf for another day. I think this is a challenge a lot of companies face but it's a good problem to have.

3. Looking to the future, how is Welch's going to be a leader in innovation?

Welch's as a whole is poised for leading the way for a couple of reasons. For one, we have a beautiful brand that is highly extendable, and can go into many different categories and industries. We can bring it into spaces that we have never competed in before. Innovating and re-framing current products into different verticals. People these days are all about the health craze and there is a perception that juice is bad given its calorie and sugar content. Welch's is going to re-frame and ultimately reinvent juice as a convenient way for people to get their daily serving of fruit. Fruit is important to consumers and creating new innovations that help get more fruit into people's diet is the way we are going to build our product portfolio… it's our way of solving the consumer's problem. People will benefit from this and will appreciate the efforts we are putting in to carry out this fact. I like hearing the joy that people get from Welch's products.