New Perspectives for Innovation
Todd Putman, Chief Marketing Innovation Officer, Bolthouse Farms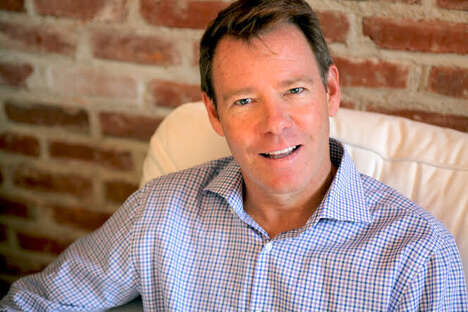 Todd Putman is the Chief Marketing and Innovation Officer of Bolthouse Farms. Todd has over 25 years in marketing and brand management for large corporations in the CPG food and beverage industries. Bolthouse Farms, founded 1915 in Grant, Michigan, is a vertically integrated farm company located in California's San Joaquin Valley and headquartered in Bakersfield, California.
Three questions with Todd:

How does your team generate new ideas?
The Bolthouse Farms team is constantly changing things up in order to generate new ideas for various parts of our business. For example, our research and development team will participate in 'juice crawls' in New York and Los Angeles. Just like a pub crawl, they visit different juice bars in these cities and try new and different combinations to help inspire them to come up with beverage ideas. We also follow what is going on in the world and with our consumers through trend companies and data and use that insight to help inspire new ideas, for both products and company initiatives. We saw that home juicing was really taking off, so last year, we came out with our Daily Greens juice, which is our most successful juice to date. After seeing how much people are talking about food online, last month we launched the Food Porn Index, which tracks the imbalance between how much people talk about healthy vs. unhealthy food on social media. On the site, you can see updates on how many hashtags there are for pizza or carrots and it urges users to shift the conversation by sharing on their own social feeds. We strive to create products and experiences that fit our customers' lifestyles.
Do you have specific rituals for re-setting your team to be creative?

I think it's really important to get out of the office once and a while to help clear your head and get your creativity flowing. We end up in the field a lot. We've gone to cities like San Francisco, Vancouver and New Orleans and held meetings and different activities that allow our teams to experience something different. We hope it gives them a new perspective as we think of new products or initiatives for our business.
Have you identified any gaps in your innovation process that you're looking to improve on?
Innovation is at the heart of everything that we do at Bolthouse Farms. We believe the key to increasing demand for healthier foods including fresh produce and super-premium juice is investing in marketing, product innovation and affordability. I am happy with our process, our resources, and our results, but we will always strive to be more innovative across all areas of our business.