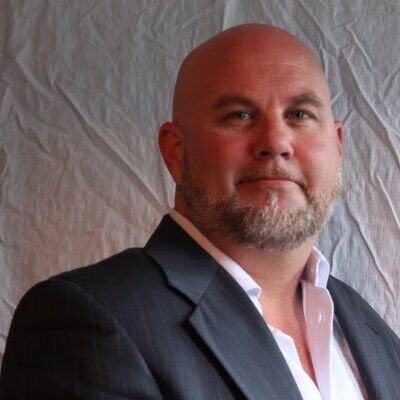 The first thing that strikes just how big of a company Veolia Water Technologies is, the fact that they are responsible for 35% of the world's clean drinking water. This conglomerate was started by Napoleon Bonaparte himself in Paris, when he decided that France needed a sure-fire way to access clean drinking water. Employing approximately 450,000 people all over the world, the drive that Napoleon had is one of the cores of the business today that Veolia prides itself on. Around a decade ago was when Veolia started to propel its sub-brand, ENDETEC, where they would start to invest in ideas and concepts that were "game changers" as Tim puts it. Tim was brought on by Veolia to look at these ideas and concepts to commercialize them and take them to the outside market.

3 Questions with Tim

1. What makes an innovative culture? How do you create a culture of innovation?

What makes something innovative is the fact that companies are looking above and beyond what they are doing in their typical day to day. Companies are also on the lookout for people who introduce disruptive ideas and technologies; these people have to be unique to do this. We are not looking for any educators, but rather looking for people who are going to embrace this change.

2.Do you have specific rituals for re-setting your team to be creative? How does your team generate new ideas?

Basically, my main goal is to take all these entrepreneurial ideas and concepts, and convert them to get them commercialized and to the outside market. The concepts and ideas that tend to fail are the ones who try and commercialize these ideas too soon. Since Veolia is so massive, we have the opportunity to act as if we were a start-up and have the autonomy to incubate / grow ideas with a nice cushion behind us. We take people who are scientists and shine a light of innovation upon them. You almost need two different cultures because the ones that are totally about commercialization usually blow it by trying to capitalize too quickly. On the other hand, there are a million ideas that never get off the ground because the people who develop them don't understand how to take these ideas to market successfully. One word to describe the culture of innovation here is patience. You can get hungry for these new ideas and concepts but you need patience for it to take flight.

3. Looking to the future, how is Veolia going to be a leader in innovation?

Veolia is unique because we have a strong market presence and a brand with the bandwidth to see new ideas. Looking to the future, we are now looking to introduce an automated network wide detection system to every drinking water network around the world. When maintaining the quality of drinking water in a municipality, today the process only involves testing in a few sites around the city to see if it is safe to drink or not. Right now, Veolia is innovating how to tap into the water networks from anywhere, using smart probes and analysis so they can measure for safe drinking water anywhere they choose, rather than just the few sites. The idea is to have these systems on every street corner in a city, rural areas which today are exposed and providing information real time; which is pretty amazing to think about. This technology could even prevent terrorist attacks on said water networks where people can get seriously ill from contaminated water. We call this our smart networks, and with our innovative foresight, we will get there before anyone else.
Also, Veolia has developed a technology called Tecta that detects E. coli in water that is way more efficient than the old way. Up until the development of the Tecta, water tests for E-coli needed to be done in a certified lab, over an 18 – 24 hour period, conducted by skilled lab technicians and were subjective to a few people's interpretations of the results. However, with Tecta, even a 6 year old could conduct the test successfully, which is exactly what we did to prove just how well the technology works. It also sends automatic results in the form of text or email in just a couple of hours rather than the old way which took over 24 hours. Best of all, the results are objective / automated and not subjective as in the current traditional method. This allows the network to be as safe as possible. This huge leap in technology is revolutionary and is the only automated test certified by EPA approval. This is the only way people should be doing it now.

Additional Information about Innovations…

The TECTA™ B16 is the world's only U.S.EPA approved fully automated testing method, providing E. coli and Total Coliform results in 2-18 hours. With integrated networking capabilities, the TECTA™ B16 will provide immediate notification and early warning of positive sample results as soon as they occur. When lives are at stake and every second counts, only the Tecta B16 offers the ability to test quickly and accurately providing more time to take appropriate action.

Tecta in the Smart City

At least 8 times a year in a western civilized city, a person will die from drinking contaminated water. In every case the operator was adhering to their local regulations, however, if they had implemented a system that was non-subjective in interpreting the level of contamination or was able to instantly provide an alarm system regardless of time of day and to provide this alarm at any time during a routine water test; lives would not have been lost. The Tecta B16 has been utilized in many smart networks to provide this extra high level of water security and many municipalities are replacing old methods of plate and membrane filtration testing with this proven technology. London Olympics, 2013 Francophone Games, US Military / Navy as well as other high profile smart network providers have ensured the safety of their water with the Tecta B16. The reason is simple. The Tecta B16 can be integrated in any automated system providing real time results without the need of human intervention or interpretation. In fact, it's the only method that can accomplish this and that is approved by EPA for drinking water standards. Thus, truly making the water network safer and smarter.

Tecta Features and Advantages

• Monitors samples continuously – yielding results in 2-18 hours, 20-80% faster than traditional methods
• Fully portable "Lab in a box" and is excellent for remote locations
• Results sent instantly and electronically to any device and or computer
• Operation does not require a microbiologist, and the possibility of human error is almost eliminated, as visual estimation is not required
• Can be used onsite eliminating the cost and delay of transporting samples
• Standardized reporting will help build a nationwide database in accordance with any Smart Network

About Tecta B16 and Endetec

The B16 product was a direct result of a tragic incident which occurred in Walkerton Ontario, Canada in May 2000 resulting in several deaths due to e-coli contamination in the water. After, the Canadian government issued a challenge to the Universities in Canada to create a water testing solution which would be automated, fast to detect and reduce all risk of people being affected by contaminated water. Queens University, based in Kingston Ontario, came up with the revolutionary technology and created the solution we know today as the Tecta. Veolia Water, the world's largest water environmental organization and responsible for delivering over 35% of the world's clean water, invested in a joint venture with Queens University and the Canadian Government and created the brand Endetec which encompasses innovative solutions of which the Tecta product is a key contributor.
References: linkedin and veolianorthamerica