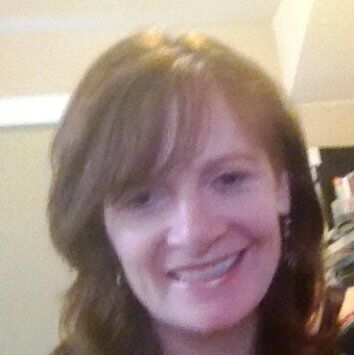 Ever since its beginning in 1973, Boathouse has been a leader in retail innovation; offering the newest trends in clothing, footwear, accessories and more. Boathouse continued to showcase their ability to adapt with emerging trends by launching Boathousestores.com in 2008, providing customers with the option to shop anywhere! Historically, Boathouse has focused on the retail distribution of branded products. However, this relentlessly adaptable company has recently started developing their own line of private label products as well. As the Director of Private Brands, Theresa Maguire oversees the development and management of all internal brands, building a strong foundation for the future of Boathouse Stores.

Q&A with Theresa:

What makes an innovative culture? How do you create a culture of innovation?
You have to constantly be looking for new trends and be aware of changing patterns in the world. At Boathouse, we look at what's happening in all industries, not just our own. Books, magazines, architecture, fashion, food; all of these fields reveal trends and changing consumer insights that we can draw on to implement our own innovative strategies. All industries are interrelated.

How do you ensure you're getting trends/insights information that your competitors aren't getting?
It's very hard to ensure that you pick up on trends that others are not. We currently utilize a couple of strategies to try and stay ahead of our competitors, but one of the best methods we have found is travel. Travelling globally to the U.S., England, or Japan, for example, can provide a lot of insight that would be hard to obtain by staying local. Other countries and companies do things differently, which can spark creativity and innovation for our team. Even travelling locally can be extremely insightful; Toronto, for example, is an amazing place to pick up on emerging trends in consumer behaviour. At the end of the day, travelling outside of your office to experience different perspectives is key to us staying ahead of the competition.

My inspiration comes from everywhere; even seemingly unrelated activities can provide valuable consumer insights. The fashion industry, for example, is often a leader in consumer trend identification so I love to go vintage shopping, which helps spark creativity in my own field.

What is the biggest challenge you face when innovating?
We live in a culture of information overload. Finding relevant information on emerging trends really isn't the problem, but actually one of our biggest challenges is attempting to filter through the enormous amounts of data and information that's available at any given moment.

Another challenge that sometimes comes up is attempting to be creative, while still remaining commercial. These two goals can sometimes be at odds so it can be difficult – but very important – to balance creativity and commerciality against each other at all times.

Looking to the future, how is Boathouse going to be a leader in innovation?
We are going to continue to focus on developing an internal process that will encourage our employees to search for and find emerging trends. You have to have enough of a system in place to ensure that creativity and innovation remain a priority, but not so much that you're restricted to an overly rigid system. You still need freedom to be able to innovate; we're not applying for a passport! Speed will be crucial to our continuing success in innovation. You have to jump on ideas as you see them and not spend too much time bogged down in formal processes.

References: linkedin and boathousestores