The Role of Research in Media (INTERVIEW)
Betsy Frank, Chief of Research & Insights at Time Inc.
Related Trend Reports
Art & Design
,
Billboards
,
Branding
,
Business
,
Gadgets
,
Hip Fashion
,
Interactive
,
Internet
,
Marketing
,
Media
,
Mobile
,
Photography
,
Pop Culture
,
Retail
,
Social Good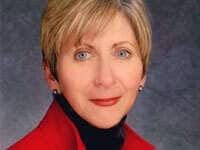 Betsy Frank, Chief Research & Insights Officer at Time Inc., is a veteran of the media industry. Her career has spanned four decades, and prior to joining the Time Inc. cast she was head of research at MTV Networks. We recently spoke with Frank to get her take on emerging media trends and innovations, as well as the role of research in media and its impact in a digital landscape.
4 Questions with Betsy Franks
1. The media landscape has undergone much change in the past few years, resulting in many new trends and innovations. How important is the topic of trend spotting to Time Inc.?
In my career of managing consumer research at Time Inc., I would always tell people in my organization how important their role is because they are closest to the consumer, they are ones talking to the consumers every day, through surveys, focus groups, one-on-ones or ongoing panels. I think the way we're organized allows for great collaboration and generates a lot of opportunities for everyone to hear each other's challenges, and allows us to spot things we may not have been aware of.
From a journalistic perspective, we want to be first to feature what people are talking about. From a content perspective, whatever's "next" is very important to many of our brands. We've had our brands available on Apple's App Store since day one. We noticed with our Real Simple publication that readers were using Pinterest. We became an early user of Pinterest because we were tracking what tools our readers were using.
2. With so much information out there it can be hard to fight through all the noise. Can you tell me about the role of research at Time Inc. and what resources your team uses to spot trends and market innovations?
On January 25th, 2012, we opened the Time Warner Medialab here in New York City. It's a state of the art facility designated for the research and development of everything from consumer behavior to industry trends. It's very indicative of Time Warner's commitment to content that is relevant to consumers, while generating valuable insights for ourselves and our ad partners.
3. It's been said that "culture eats strategy for breakfast." How do you create a culture of innovation?
Well, I think it's a combination of things I said before, like hiring the right people and developing environments where innovation and creativity can thrive. When I first joined Time Inc. a little over six years ago, I noticed a change in the culture. In the past, in a publishing company like ours, all you would typically see is people from other publishing companies. That's not the case today. Now we have people coming in from digital, television, tech and other industries – it's an important time for us to be sharing knowledge, perspectives and insights that we may not have been aware of before.
And then something that's been done locally on one of the floors here is the creation of a "thought bubble." People from our innovation team took it upon themselves to change a rather boring space by converting it to a brainstorming area simply by rearranging some furniture, adding chalk boards, hanging lanterns and displaying photography.
4. How do you motivate your team to come up with good ideas?
Motivation comes easy because there are many people here who are thinking about what's new and trying to make sure everything we do is relevant to what the consumer wants of us in their lives. Part of that is hiring the right people, but not just people with the right education or professional background. I look for curiosity, an intellectual curiosity, and people who go beyond what we hired them for, people who are thinking about the next big thing coming around the corner.
I've been in the media business for a long time and I can't remember a time that has been more fascinating in the complexity of the media landscape and how dynamic it is than right now. I think having a mindset that is open, curious and always looking forward is a motivator in itself.