5 Text Message Marketing Tips to Improve Your Mobile Strategy
Related Trend Reports
Business
,
Credit Crunch
,
Food
,
Gadgets
,
Lifestyle
,
Marketing
,
Mobile
,
Retail
,
Social Media
,
Tech
,
Unique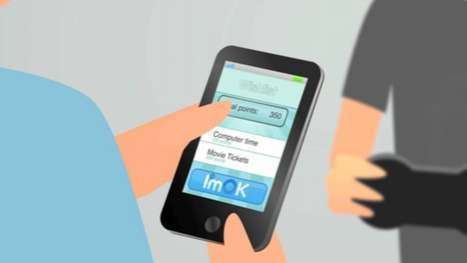 Many consumers consider their mobile phones extensions of themselves, and most will have them within arm's reach 24/7. To marketers, this means an opportunity to reach people almost instantly, and one of the ways to do so is through SMS (short message service) marketing. Using text messages in a brand's marketing plan can be effective, if done properly. Here are five text message marketing tips to help you maximize the effectiveness of your SMS-based marketing plan:
1)
Offer Something Worthwhile
. Your customer opted in to receive texts from your brand for a reason: he assumed you would provide him with special offers, information or discounts. And since text messages are more intrusive than normal advertising, you must offer a good reason for people to subscribe to your SMS marketing messages. For example, provide discounts and coupons, offer special goodies in exchange for customer feedback or have people participate in fun and rewarding contests.
2)
Integrate it With Other Marketing Activities
. A text message marketing campaign can be made more effective by tying it in with your other marketing initiatives. It can be used as a helpful reminder to customers to take advantage of an existing promotion, or applied to an interactive marketing campaign, such as the one launched by
StarHub Music Store
. This Apple iTunes competitor embedded clothing with RFID chips, which were triggered whenever customers took the garments to try on in fitting rooms. The rooms' speakers would play a music track that matched the clothing item's style, and StarHub subsequently sent shoppers text messages offering a free download of the song.
3)
Use Your Brand and Product Names
. This may seem obvious, but many brands forget to mention who they are when they send out text messages or use a short code people aren't familiar with. Always identify yourself in your SMS marketing messages and mention the names of the products or services you're promoting if the name of your company isn't well known. You can also add address information, a phone number or website to make the message even more informative.
4)
Include a Call-to-Action
. Turn your text messages from a friendly greeting into an interactie campaign by always including a call-to-action. Capitalize on the involved nature of text messages by having your customers do something, such as respond to your text, in exchange for a benefit, like special deals, rewards and freebies. Make sure the call-to-action is clear and easy to understand by telling the customer exactly what you require him or her to do to gain the reward or benefit.
5)
Personalize the Message as Much as Possible
. People respond more to marketing materials that are directly addressing them, so try insert your subscriber's name in all of your text messages. You can make your text message marketing campaign more targeted by sending relevant texts to groups of customers based on their preferences and interests, which can be gleaned from the person's subscription data and any previous polls and surveys he or she has completed with your company. You can further personalize your marketing by making the campaign based on location; for example, offer discounts and deals tailored to the subscriber's specific geographical area.
With people so attached to their mobiles these days, there's an opportunity for brands to take advantage of text messages as an effect marketing platform. Use the above text message marketing tips to help you in your SMS strategy, and visit
Trend Hunter's PRO
trends database and the
Mobile Trend Report
to uncover the changes and developments occurring in the mobile industry today.