Technology in Education and How Digital Learning is Revolutionizing the Classroom
Related Trend Reports
Art & Design
,
Babies
,
Education
,
Gadgets
,
Games
,
Interactive
,
Internet
,
Life Stages
,
Lifestyle
,
Marketing
,
Social Good
,
Social Media
,
Tech
,
Toys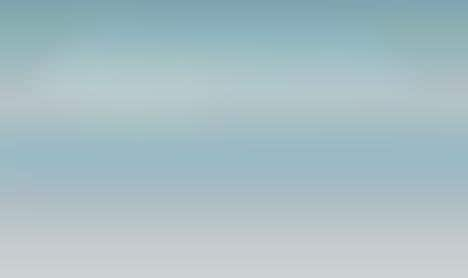 Students today have more access to technology and digitalized learning methods than ever before; thus, technology in education has become a major trend and issue in the learning industry. A number of tech-related innovations are providing opportunity for enhanced learning: social media, access to more multimedia content, special gadgets made for the classroom, prevalence of mobile computing, access to the Internet and more. And while researchers are still trying to determine whether high-tech teaching has more merit than teaching without technology, the direction is nonetheless having a profound impact on schools and learning methodology.
According to the Federal Communications Commission, 97 percent of schools across the United States provided Internet connectivity to students in 2012. Further, a 2009 meta-analysis by the U.S. Department of Education uncovered that students who received online-only teaching performed better than students who received face-to-face instruction only. What's more, the study also found that students in classes that combined both in-person and online teaching elements performed better than those who were in only one or the other. The researchers did caution, however, that the majority of meta-analysis studies involved students in higher education, meaning that the results may not apply to younger K-12 students.
At any rate, there is no denying that brands -- regardless of whether they are traditionally involved with education programs -- are increasingly paying attention to technology in education and the classroom. Trend Hunter has seen a number of creative and high-tech innovations in this regard. Take, for instance, Microsoft's Socl network, a social network specifically for students that encourages open discussion of academic content, and Amazon's book-exchanging app, 'Amazon Student,' which lets students trade textbooks. Apple has a couple of student-oriented innovations available, including its iBooks 2 upgrade that allows students to use interactive textbooks, and its iTunes U app, which connects students and teachers, making available class lectures, notes, videos and other learning materials.
On the gadgets side, there are innovations like the Erascan, which works like a scanner by copying a whiteboard's doodles and notes and saving them to a memory card, or the Note-Taker by David Hayden and Liqing Zhou that allows students who can't see lectures clearly to create digital, real-time recordings. Devices that augment learning for toddlers are also on the rise, including special tablets such as the VINCI Tab II Touch Screen Learning Tablet and apps like 'ZooABC.' Taking technology even further are the English-teaching robots that were deployed in 2010 at elementary schools in South Korea.
Find out more about technology in education and the developments in digital learning by accessing our Trend Hunter PRO database, which includes PRO Trends such as
Techademics
and
Atypical Training
. Also make sure you check out Trend Hunter's
Education Trend Report
to uncover more changes in the modern learning environment.