Competitive Consumer Engagement
Nick Necsulescu, Senior Manager at TD Bank Group
Related Trend Reports
Business
,
Computers
,
Credit Crunch
,
Gadgets
,
Games
,
Hip Fashion
,
Life
,
Life Stages
,
Lifestyle
,
Luxury
,
Marketing
,
Mobile
,
New Ventures
,
Retail
,
Social Good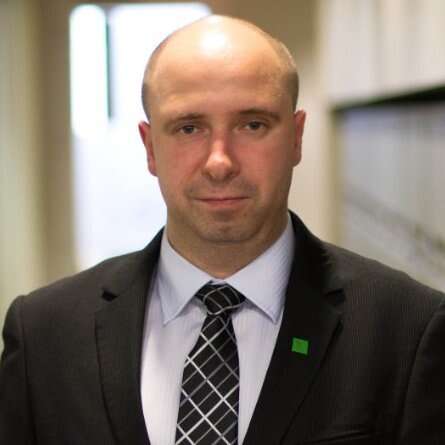 Walking me through his role as Senior Manager of Customer Segmentation at TD Bank Group, Nick Necsulescu explains how vitally important it is to understand the needs and behaviors of different customers so that their service can be customized as much as possible. "By focusing on what they are saying and how they want us to communicate," he explains, "we can respond to their needs and wants more directly."
Three questions with Nick Necsulescu:

1. How do you identify trends and ensure you're getting insights that your competitors don't have?
When it comes to identifying trends and consumer insights, we take a two-pronged approach. First we look towards the areas of opportunity we can move forward in, engaging in tools around the digital and tech space. We get a lot of great ideas just by looking at trends within digital and mobile developments. The second approach looks at specific problem areas we could be improving on, where we take a critical look at the areas we need to delve into to solve problems and improve our service overall.
It's not easy to get insights that competitors aren't getting because, ultimately, there's the market at large where everyone has a good sense of what everyone else already knows. That is why we place a huge emphasis on our vision at TD, making sure to emphasize the differentiating factors and products that make us stand out to our customers. By knowing our customers really well, we create the foundation to gaining insight into our own competitive advantage.
2. What makes a culture of innovation?
As in most industries, time and resources are usually the biggest obstacles we face when it comes to innovation. There are lots of great ideas competing for resources and funding, which means, as a team, we have to be able to back up each idea by clearly demonstrating the benefits and taking on only the most valuable initiatives. Everyone needs to be on the same page from the top. Inspiration comes from the leadership teams who support creativity and innovation from everyone and personal ambition is vital.
At TD Banks Group, we've developed a Center of Excellence program that promotes innovation through research based on a number of different sub-teams working together. Each group chooses a couple of key concepts that are fun and innovative, do the research and come back to the team with their findings so that we can determine which ideas are the best candidates to be sponsored.

3. How will you continue to be a leader in innovation?
Having a keen knowledge of your own customers and how you stand apart, as well as knowing the industry and the times we are in. You need to be able to adapt and stay ahead of the game by being really competitive and encouraging your employees to share ideas, to be creative and to feel comfortable enough to go above and beyond their designated roles.
The most paramount thing we can do is be engaging with consumers, without that constant communication, there would be a huge loss in the way we do business and serve our customers.