Fostering Innovation Around Universality
Kevin Klock, President and CEO, TalkingRain
Related Trend Reports
Branding
,
Credit Crunch
,
Drinking
,
Food
,
Furniture
,
Health
,
Inventions
,
Lifestyle
,
Luxury
,
Marketing
,
New Ventures
,
Pop Culture
,
Retail
,
Social Good
,
Unique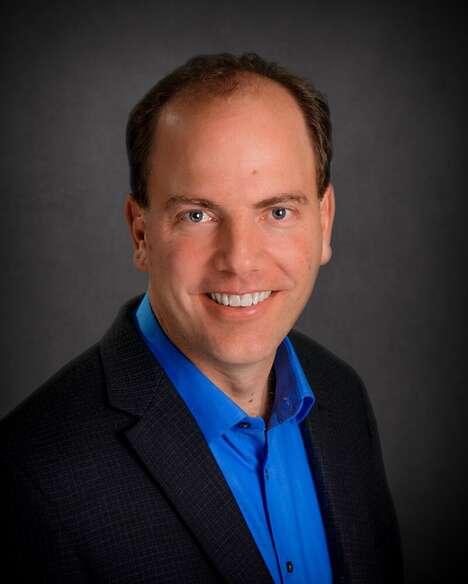 TalkingRain has been 'Pouring Since 1987', but it's only more recently that the company saw a change in the winds.
Since taking over as CEO of the Preston, WA.-based company in 2011, Kevin Klock oversaw the beverage company's largest upswing in fortunes, increasing revenue from $25 million in 2010 to $148 million in 2012. Having joined the company as Vice President of Operations in 2006, his first major decision after being promoted to Senior Vice President and General Manager in May 2010 was to form a dedicated marketing, sales and manufacturing team to focus its efforts to revitalize Sparkling ICE, a carbonated, zero-calorie drink in its portfolio that was first launched back in 1992.
Since then, Sparkling ICE has become one of the fastest growing non-alcohol beverages in the world, while TalkingRain has seen unprecedented growth – with no shortage of admirers. The business was recently named
2013 Company of the Year at The Beverage Forum
alongside brewing giants Anheuser-Busch InBev. It was also named a leading performer among small companies, with 283.3 per cent dollar sales increase and 255.8 per cent volume sales increase, as well as winning
BevNET's Best of 2012 Award for "Best Enhanced Water."
The company, however, experienced some gloomy days in the past. As recently as 2006, TalkingRain attempted to introduce two new products, Twist and Active Water, to the national market by committing $35 million over a four-year period. The drinks, however, failed to gain traction, either from a lack of consumer reaction or not being able to compete, and were eventually pulled off many retail shelves. At this point in 2010, the company was near to
shrinking to a regional brand or folding altogether
, before investors entrusted Klock to take the helm as CEO.
In that year, Klock says that it was the first time TalkingRain clearly identified and defined the Sparkling ICE product – everything from smell, taste, flavour, appearance and fruit content – in trying to emulate brands like McDonald's and Starbucks in creating a specific consumer experience.
Not being afraid of past failures is, Klock says, something ingrained into the culture at TalkingRain. And the ability to try, learn and bounce back as necessary is demonstrated by its current reach – Sparkling ICE is now available in all 50 U.S. states – and its vision to become a $1 billion brand by 2018.
Seven questions with Kevin.
1. How do your teams generate new ideas?
New ideas can come from anywhere. One of the things I loved about coming to TalkingRain was because of the culture that was already in place in terms of innovation – you got involved in everything – and it's a wonderful growth opportunity for anyone who wants to work for the company. We've expanded on that culture, and today, for instance, we do something called 'key objectives and expectations' for every employee at the company. One of those key objectives, which is a company driven one, is on innovation, so we have cross-functional teams of people throughout the company tasked with coming up with ideas. They then take these ideas and work with the R&D teams to take their ideas as far as they can and conceptualize it, so that's one of the ways in which we generate new ideas.
2. Consumer buying habits have tended towards the health and wellness trend in recent times. What is your approach to the trends of the industry?

I think health and wellness is important, but we focused on refreshment. We wanted to be a leading beverage company that created brands people trusted and enjoyed, and that's really our vision. If you notice in that, it's not necessarily about health – we believe that's something the consumers have to decide on their own. If you look in the beverage space, you hear an awful lot of people talking about the space and saying the trend is health, yet the fastest growing segment of the industry is energy drinks. Right behind that has been tea, most of which are high in sugar content. Another fast growing area is lemonades, which, until we jumped into the fray, were high in calorie, so to say that there's been an enormous shift in health, I'm not so sure.
3. Is it a case of health and wellness is relative, but enjoyment and refreshment is universal?

Exactly, we believe that's why we're growing so rapidly. There are people who are probably finding that our beverage meets their needs from a health and wellness standpoint, and we think that's great. There are a lot of brands out there that brand themselves as something zero [calories]. You don't see us making any other health claims other than low or zero calories, but we don't believe that's the leading factor in why people are drinking our beverages. We believe the leading factor is refreshment; if you look in the soda aisle today, there are either colas or lemon limes … the consumer still wants sweet and the sparkling, but they also want flavour.
4. How would you describe the culture of innovation at TalkingRain?

It comes down to one thing; if you look at the elements today of Sparkling ICE, there are probably 40 different people who could say, 'That's my little piece and I did that.' People feel like they really do have an opportunity to provide input and there's just a sense that when you're able to do that, there's a real sense of ownership because we're allowed to have the kind of culture where there's a sense of community. As a result, they're having fun together and just creating that kind of culture.
5. How much emphasis do you put on being agile and nimble when innovating?

We believe that we're at that special point right now where we're big enough – we have our own independent distribution network – we have the retail relationships, and the willingness and the ability to take risks on innovation because we're in one of those unique positions where we can launch products nationally. Not only can we create products and take risks, but we can also get it out to market very rapidly. If you're very small, you don't have that opportunity, and some of these really large companies are unwilling to take those risks. At our company, for instance, we come up with something and if it's not successful right away, there's likely people who don't lose jobs because of it, whereas in some environments, if people develop a product and it doesn't work, then they won't be the person developing the next product.
In an innovation culture, you have to be willing to take risks and allow people to try things that maybe don't necessarily work … In the old days, when we came up with a new product and launched it, we were so small that the overall financial risk was fairly low but as we get bigger, that obviously changes.
6. How important is that relationship between failure and risk-taking for you?

We're really fortunate in that we have great ownership and they believe in the culture of innovation. We look to companies like Apple in saying, 'You know what, we've got to be a company of innovation.' You're seeing that now, and our ownership encourages us to be a company of innovation, so I think it starts there. We're not afraid to take risks and try things because they're supportive and they understand that. One of the reasons why we don't race to market is because we certainly don't want to put something out there that we haven't put our best foot forward on.
7. In what ways are you looking to enhance innovation at TalkingRain?

What we're trying to do now is separate out the day-to-day functionality away from innovation because sometimes, what can happen when you're growing really rapidly is everybody gets so caught up in their day-to-day work that the innovation side can get a little bit stagnant. We're working to try and put some people into some roles that gives them that element and opportunity to be innovative versus getting caught up in the day-to-day running of a large beverage company.