Sustaining Creative Innovation in Hospitality
Kevin Kirby, Sr. Director of Sales at Hard Rock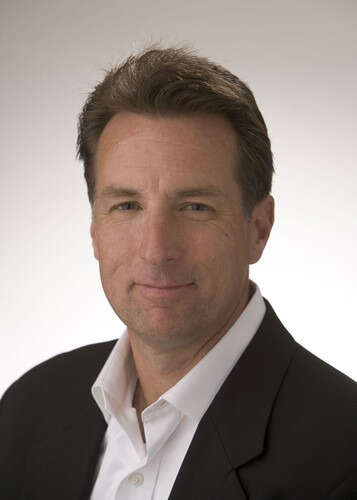 As the Senior Director of Sales for Hard Rock International, Kevin Kirby knows a thing or two about trends, innovation and changing with the times. With locations in 53 countries around the world, Hard Rock is truly a global brand and Kevin must have his finger on the pulse at all times. Whether something is popular in Las Vegas, Toronto, Berlin or Sydney, Kevin understands that every region is different, but every customer shares the same passion for great food, stellar service and rock & roll. We sat down with Kevin to get his insights on market innovations and how to stay relevant after 40 years.
4 Questions with Kevin Kirby
1. How do you motivate your team to come up with good ideas?
Relative to ideation towards increasing guest visits to cafes, clearly, it's a market by market review. Every Hard Rock venue is unique and what works in Brussels doesn't necessarily work in Chicago or Honolulu. That's part of the pros and cons of being a global brand.
We embrace the individuality to allow for the ideas to flow. Then we ask the teams to share concepts via a company access-only portal; kind of our own internal Facebook. Not to suggest we expect our teams to develop the global brand initiatives/strategy; rather given what our positioning is relative to music, food and merchandise - how would you integrate in your local market?
As well, we hold conferences where we review strategies and highlight case studies. A recent example of this was selecting memorabilia that are actually pieces of art created by renowned musicians. Then putting them on tour in art galleries; simply called THE ART OF ROCK tour. It's been extremely successful in places like Venice, Munich and Berlin. We recently had a display in our VIP area during Hard Rock Calling music festival in Hyde Park London. Our guests get a kick out of seeing paintings and drawings from Ringo Starr, Billy Idol or Michael Jackson. We have several examples where locally generated concepts end up being enacted across the globe.
2. What resources does your team use to spot trends?
While we're engaged within our industry and review market segments/research, we also assess qualitative signs. For example, our team looks at social media like Facebook, Tumblr and Twitter. What's critical in this channel is to be accountable on a daily basis to communicate with our fans. With technology today, you can find anything online. So that allows us to "like" to "share", "tweet" and communicate efficiently. But the trick is to get your team to tweak it to complement the conversation. And we're not just looking at hospitality either. Because merchandise is so important to our business, our teams meet with trend experts to assess fashion styles that will be emerging beyond a year from now.
3. Can you describe innovation at your company?
You need to understand that Hard Rock Cafe wasn't created by insightful market research. Our original owners were two Americans who wanted to run a successful venue in London in 1971 – a place where all were welcome regardless of race, religion, societal standing, etc. The moment was organic. The same holds true with our original Hard Rock Cafe t-shirt. The original tees were offered for free to friends to wear while playing soccer. It's often the organic ideas that are strikingly original in their premise that create that brand passion and loyalty.
Today, we're in over 53 countries. We watch what's happening around the globe; merchandise trends, retail trends, food services trends and hospitality trends. Being a global company definitely lends itself to an innovation expectation. It's part of the authentic feel and nature of our cafe and hotel experiences. We hold ourselves accountable to deliver a uniquely memorable experience to each guest. We use technology to share our memorabilia in our cafes and let you find what your favorite artist has in our collection and where it's located. In our hotels, we offer Fender guitars and digital mixing boards for you to enjoy in the privacy of your room. The innovation has a music-centric mission. That's also part of the storytelling of our brand and our desire to bring in more fans.
4. How do you create a culture of innovation?
Simply, we challenge our teams, give them the resources needed, and sit back and say, "What else can we do to help them with their efforts?" With our organization, communication is key. Without a doubt, we're always trying to facilitate the communication of concepts to assist our teams in creating locally executable ideas. You have to let the idea germinate, don't give up on it …and let it grow to see where it takes you.