Empowering Stylish Living
Grayson Miller, Director of Digital, StyleDemocracy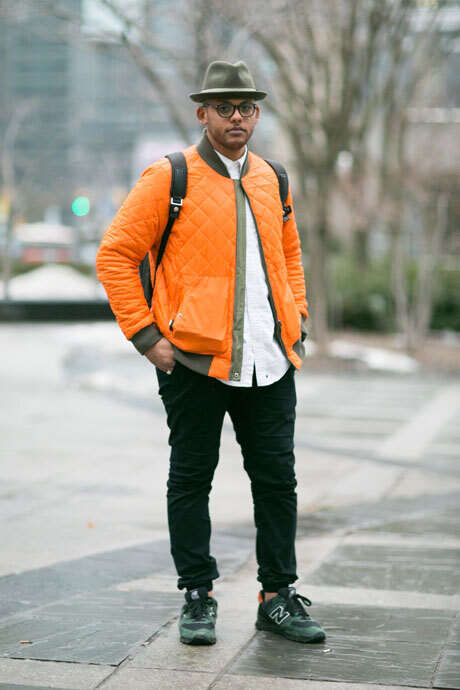 Grayson Miller is the Director of Digital for Toronto-based
StyleDemocracy
, a website that aims to make style accessible to everyone -- not just those with fat wallets. Over the years, StyleDemocracy has gained a reputation for organizing large and wildly popular warehouse sales using creative and proven promotion strategies. The end result is that big brands minimize losses on their excess inventory, while buyers get to enjoy high-end style at affordable prices. Meanwhile, the website's blog gives readers unique insights into their favorite brands and products.
9 Questions with Grayson Miller
1. How do you reset to be creative?
Vacation, or time off is key for rejuvenating the mind. I also find that if I can't get time off, sometimes a great piece of content does the trick. Whether it be a movie, song, book or piece of art, sometimes other people's creativity incites creativity in myself.
2. What motivates you?
Being a small company, you have to stay motivated or the company literally stands still. I find a strong reception to my work and the continual growth of StyleDemocracy helps me stay motivated. It's also important to surround
yourself with people that are doing great things. I often find that if you are well rested and in a good environment you often don't need to motivate yourself to keep it going.
3. What is the biggest challenge you face?
When you run a small business, there are always challenges. I think that's what's exciting about my job, everyday there is a new issue that needs a creative solution. I would say my biggest challenge is managing all the small details on a daily basis. A website and a blog is like a living thing. It always needs attention and love, and if you are in the content creation game, your website always has to be beautiful and engaging... a task that sometimes can be difficult.
4. How do you stay on top of the cutting edge?
The key to staying ahead of the curve is to read as much as you can. Whenever you enter an industry I always suggest to find out who the influencers in your industry are. Follow them on Instagram and twitter, read their blogs and ask them questions. Influencers will often share their industry knowledge, or they often point you to sources where you can access great information.
5.What is your favorite way to interact with viewers of your site?
Due to the fact that I wrote the first ever blog post for StyleDemocracy, and continue to produce 2 - 5 posts a day I would say that having people read my work is somewhat surreal. With over 2 million people reading StyleDemocracy yearly, it's clear that people are reading my work, but it's always a trip when a reader will send a tweet or even stop me on the street to tell me they enjoyed reading my work.
6. Are there any adjacent industries outside your own that you actively source for inspiration?
I would say the fashion media industry is heavily tied to the art world. I'm fascinated with the art and design world, and love to see how works of art diffuse themselves and trickle into every day life. I'm constantly pulling inspiration from artists on
How to deliver and produce great content. At the end of the day, if you are singing, writing, painting etc, you are creating something for someone, and aspects of your process can be shared and learned from.
7. Where do you see the future of blogs heading?
First off all I think the term blog if not already, will become antiquated. In order to connect with a community, organizations have to create content for that community to engage with. If everybody has a blog, it's not really "special" anymore it's just something your company has to do to stay relevant. I think as more companies decide to enter the content marketing sphere, the outliers and the forward thinking companies will have to really push the boundaries to make their blogs standout.
8. What is the mission of your blog?
The SD StyleBlog originally started as a way to give StyleDemocracy members a behind the scenes look at the brands and products we promote and sell through our website. What started out small has now blossomed into a full-fledged media website that covers a plethora of lifestyle and fashion related news with the angle of helping our readers live the StyleDemocracy life. A life geared towards saving money and finding the best deals all while living stylishly.
9. What makes your blog different? How can viewers leverage the content on your blog?
While we house a significant amount of lifestyle oriented information, the bread and butter of StyleDemocracy is our events section. We are the only company I know of that helps our customers interact with our clients brands in three ways.
1) We create content that promotes and highlights the brands we work with
2) We create physical shopping events for our brand partners where our "viewers" can come from online to offline and physically interact with our company and brand partners.
3) If our brand partner isn't interested in having a physical "offline" event, we produce and create online shopping events that can be shopped through our new
e-commerce portal
. Not only can our viewers read about great products and things on our website, they can shop for them too!