Stimulating Creativity in Business (INTERVIEW)
Ben Dermer, VP of Inventor Relations at Spin Master
Related Trend Reports
Architecture
,
Art & Design
,
Babies
,
Business
,
Celeb Products
,
Celebs
,
Computers
,
Design
,
DIY
,
Fashion
,
Gadgets
,
Home
,
Leaders
,
Life
,
Life Stages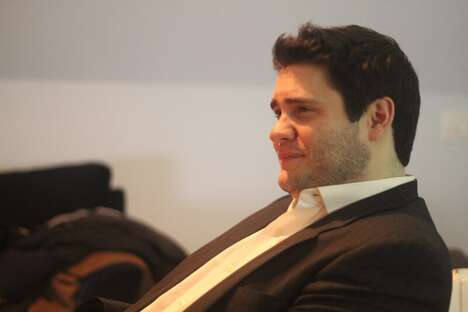 As Vice President of Inventor Relations at Spin Master, Ben Dermer must sort through thousands of toy concepts in order to bring something new and exciting to market. His role requires him to test, refine and essentially play with toys and toy ideas to determine which one will be the next big hit. In a recent conversation with Dermer, he outlined how the motivation to innovate comes from a stimulating environment and building great external partnerships.
3 Questions with Ben Dermer
1. How do you motivate your team to come up with good ideas?
Well, it's a bit different for us because our job is to find and evaluate great ideas rather than just trying to come up with them on our own. That being said, when your job requires you to play with toys it's not hard to motivate people. A great new toy idea is a great motivator in itself. It's what gets us out of bed in the morning. In this type of environment ideas are realized very literally -- you get to actually see the thing you worked on in the hands of kids or on the shelf in a retailer. There's a real sense of pride and ownership in that.
2. What resources does your team use to spot trends?
We're a bit unique in the sense that our whole day to day life focuses on discovering new innovations. Our primary source is interfacing with designers and inventors directly. We get over 400 inventors pitching us over 3,000 ideas each year, so when you're immersed in that environment it's like being immersed in a well of innovation. It's a bit "meta" because we're seeing what everyone is seeing. Still, my team's pretty much on top of things in their own right, whether it's blogs, trade shows or publications. On top of that we have our own internal innovation research and a company-wide, open-source innovation program. There are a lot of ideas around here -- lots of ideas.
3. How do you create a culture of innovation?
In my opinion the most valuable step towards a culture of innovation is to foster a culture of openness and partnership. One of our core corporate values is just that -- being open to partnerships, with anyone and anywhere. We're really flexible in that sense. When you do that, it opens you up to everything in the world. There's really no one we won't meet with, talk to or do business with, and I would say nearly every breakthrough has come from some form of partnership and being open to new ideas.