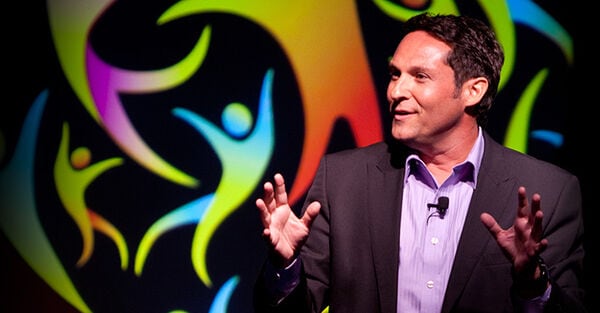 Stephen Shapiro has made a name for himself studying, teaching and exploring the concept of innovation. Shapiro's career is dedicated to teaching others ways they can take their business' success to the next level. As a top-tier speaker, advisor to dozens of brands and author, Shapiro dives into widespread topics such as how to build the ground work for a culture of innovation, how to revamp the innovating processes and how keep re-innovating to out-maneuver stagnant competitors. Shapiro is the author of four books on innovation including Best Practices are Stupid and Personality Poker.

Three Questions with Stephen Shapiro:

1. What is the biggest challenge you face when innovating, or helping others innovate?

There are so many challenges! That's what makes innovation so much fun. From my perspective, a huge obstacle is the human brain. The brain is not wired for innovation, it is wired for survival. Therefore it wants to perpetuate the past, as that is perceived as safe. This causes quite a few issues.

For example, confirmation bias can be a big killer of innovation. Basically the brain looks for evidence to support its beliefs. Therefore once you have an idea, it will always appear to be a great idea. Because of this, it is natural to continue investing in innovations that should be killed off. The reason why 70% of innovations fail is because we get too attached to our ideas. Knowing what ideas to "kill" is the best way to stop killing innovation.

2. What makes an innovative culture? How do you create a culture of innovation?

First, recognize that innovation and creativity are not the same thing. Creativity is about ideas. Innovation is an end-to-end process that starts with an issue, problem, challenge or opportunity and ends with the creation of value. Given this definition of innovation, the key thing business owners can do to help create a culture of innovation is to provide clarity around how innovation is specifically defined for your organization. I like to say, "Innovate Where You Differentiate." You can't innovate everywhere, so determine what sets you apart from everyone else and focus your energies there.

From there, ask people to identify opportunities that if solved, will create substantial value and help the company differentiate. The biggest issue with innovation is that we typically focus on ideas (not problems/opportunities), we jump to solutions (not questions), and we aren't focused on what matters most (differentiators).

3. Where do you think the future of innovation is heading?

Innovation is being democratized. The role of crowdsourcing and social media are impacting how innovation gets done. Social media is being used more and more as a means of understanding customer pains. It allows for the gathering of greater feedback than was available before. And crowdsourcing is enabling the sourcing of solutions from large groups of people. Instead of relying on a few hundred scientists inside your organization, you can now tap into millions of experts outside your four walls.

The other shift in innovation is the role of technology in disrupting industries. Uber is a great example. Taxis are not being challenged by other transportation businesses, they are being disrupted by a technological platform. Uber is more than a taxi disruptor… Airbnb is doing a similar thing to the hospitality industry. These marketplaces have the ability to disrupt almost every industry.
References: stephenshapiro