Why Focusing Smartphone Product Design on Convenience is Key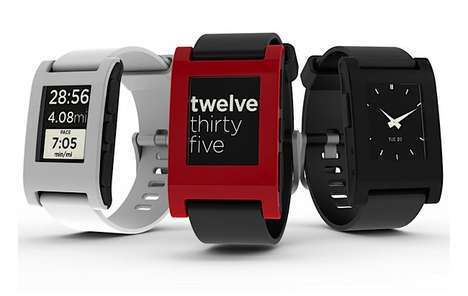 When it comes to smartphone product design, focusing on the technological advancements behind the innovation might seem like the best-suited route. However, if a brand releases a product with too much information that ends up overwhelming the customer then it can end up having the opposite effect of what's desired. As such, keeping the content offerings simple and focused can help to place your product as the must-have in the minds of consumers. When developing the product and/or planning the campaign, here are three tips to help:
Keep specs slim:
The technological work behind the product might be unlike anything the market has seen before, but if the information ends up being interpreted as jargon then few will understand the vital points. As such, focus on buzz words that the modern consumer will understand regarding topics like storage, battery life and the like; if the basic specifications intrigue a would-be customer, then they'll likely seek out further information online, so make sure it's easily accessible.
Draw the eye to the product:
When it comes to smartphone product design, clean lines and simplicity reign supreme, so keeping the focus on the product itself can create a realm where viewers imagine interacting with and owning it. Take the time to identify the most fetching part and emphasis it; are the controls simple to use, but beautifully crafted? Is there a certain aspect that designers put distinct focus into? Highlighting these achievements can help spark excitement from your audience.
Reiterate convenience:
Smartphones freed the modern consumer from their computers and desks, so reiterating the reasons why your brand's product is going to make a certain aspect more convenient is important. Is it strikingly light, thin or compact? Taking the time to identify the reasons the product will become an everyday companion to the user helps to boost confidence and place it ahead of the competition.
For more insightful information, check out Trend Hunter's
Technology Trend Report
.