Simplifying Innovation Practices (INTERVIEW)
Sergio Fuster, SVP of Marketing at The Dannon Company
Related Trend Reports
Art & Design
,
Branding
,
Business
,
Design
,
Food
,
Health
,
Interactive
,
Internet
,
Jewelry
,
Lifestyle
,
Marketing
,
Media
,
Pop Culture
,
Social Media
,
Tech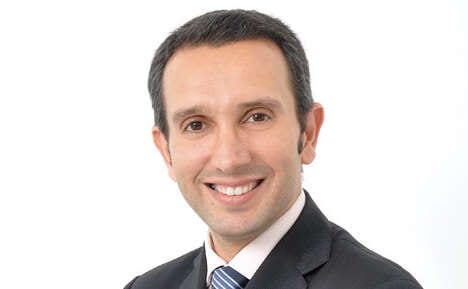 As consumer lifestyle and eating habits continue to trend towards more healthy options, Sergio Fuster, Senior Vice President of Marketing at the Dannon Company, understands that importance of bringing quality, competitive products to the market. In a recent interview with Fuster, he described the benefits to having a "healthy" competition among team members and why keeping innovation practices simple is important for the company moving forward.
5 Questions with Sergio Fuster
1. How do you motivate your team to come up with good ideas?
We have different techniques for doing this. We have a traditional market research and consumer insights department looking into new trends to spark inspiration. When we think about motivation we like to establish a positive competition amongst the team to see who can come up with the best idea. Having all the different brands competing is a great motivating factor for them.
2. How significant is the topic of trend spotting to your business?
Trend spotting, especially when it comes to flavors, is crucial across all brands. You want to know what's popular for all brands, so we're constantly doing research with flavors. Greek yogurt is very popular at the moment. There are a lot of protein and health benefits in Greek yogurt. That protein element is on trend now. Then there are other things like diet related issues, 0% fat. So trend spotting is highly critical, from texture and flavor to fat and protein.
3. Can you describe innovation at your company?
There's no specific time to think about innovation. It's an ongoing process. It's something that we brief and discuss every day. It's very much in our blood -- in the DNA of the company. It's hard to tie innovation to any specific process. It's just part of everything we do here.
4. How do you create a culture of innovation?
I would say the main factor is the idea of simplification. We don't have a complex process or structure. The hierarchy structure is flat. It's all about keeping the company simple. We get innovation from many functions, and the lack of complexity allows ideas to flow from many areas. You have to have an open environment where ideas are accepted. The most successful innovations are the simplest things. And like I said before, we also have process where we have different teams in different departments competing for innovation and ideas.
5. In what ways are you actively investing to enhance innovation?
Innovation is something we're always trying to enhance. The key is to continue with our traditional approaches, as well as being aware of what's inside and outside the category, like food, science, nutrition, ingredients and so on. We want to continue to foster an open culture where anyone can come forward with a good idea, then have the internal process to filter the best ones. To enhance is to foster a very open-minded culture.