Promoting the Benefits of Slow Aging (INTERVIEW)
Shel Pink, Founder, SpaRitual
Related Trend Reports
Art & Design
,
Branding
,
Business
,
Celebs
,
Cosmetics
,
Design
,
Drinking
,
Fashion
,
Fashion for Men
,
Food
,
Inventions
,
Lifestyle
,
Luxury
,
Marketing
,
New Ventures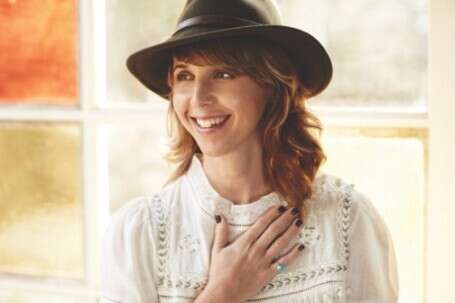 Shel Pink, Founder of SpaRitual, is passionate about the arts, traveling, education and taking the beauty brands she works with to the next level. Shel has created an in-house think-tank for SpaRitual. This forum allows her teams to work collaboratively and really dive deep into inspiration, innovation and ideation. Shel is also the leader of the 'Slow Beauty' movement and hopes to teach people about the benefits of slow aging.
3 Questions with Shel

How does your team generate new ideas?

It all stems from our 'Seeing the Future Now' think-tank. This allows us to generate ideas, do our research and identify topics of interest. In accordance, we do a trend resource workshop, use external trend services and do individual research. Through this methodology we decide per brand and go with a direction. We really focus on story telling for both brands. We have realized consumers want to be engaged in a story and experience. Essentially, we establish overarching themes and run with them. For SpaRitual in 2013, the theme has been "Slow Matters" and we released a 'Meditation' line. We collaborated with the David Lynch Foundation, emphasized meditation and proceeds of our sales went to the foundation. The fact is meditation helps with slow aging and we want consumers to love our products and spread awareness.
Do you have specific rituals for re-setting your team to be creative?

One thing we do together is a trend dive. We delve extremely deep into a trend we are looking at. We immerse ourselves in music, colors and so forth. We come together as a team to collaborate and individually develop each piece of it. The trend dive brings us together and ensures we are communicating openly and that we are all on the same page. The team loves to research and personally; they are going out into the field and assessing what is going on with our customers.
What makes an innovative culture? How do you create a culture of innovation?
Innovation is key at ORLY and SpaRitual and the think-tank is in charge to guide our innovation stream. The launch of the SpaRitual brand is bringing on a new innovation that is relevant to today. We are the first vegan collection of beauty and skincare products that have FSC certified packaging, natural ingredients and focus on being environmentally conscious. It is always vital for us to encourage education and experience.