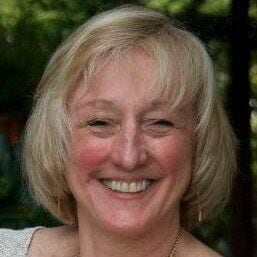 As VP & General Manager of North America for Funtastic, Sharon Duncan understands that innovation is a process. As Australia's international leader in toys, housewares and other related products, Funtastic has carved out an interesting niche. For Sharon, keeping her team moving forward and constantly thinking about innovation is a mandate. With Funtastic's ever-expanding line of lifestyle brands in housewares, confectionery, health foods, and toys, it easy to get wrapped up in the day to day. However, keeping an open environment and strengthening lines of communication has allowed the Funtastic team to stay ahead of the curve.

6 Questions with Sharon Duncan

1. What makes an innovative culture? How do you create a culture of innovation?

You have to give people the freedom to do what they want and research their own projects. Within reason of course. You don't want to judge their ideas until they are ready to have you judge them. Also, read and look at everything you possibly can. Just because it's not directly related to your industry doesn't mean that it doesn't have some bearing on creativity and your thought process.

2. Do you find inspiration or ideas from adjacent industries?

I would say toys and housewares are related in terms of the types of trends you look at. For instance, one category that ties into both is apparel. What people are wearing can tell you a little bit about the psycho-graphics of your consumer. What they like, how casual they are, how brand oriented they are, whether they are conservative or liberal, what colors they like, etc. When you look at all aspects of different lifestyles, much is reflected in how people dress.

3. Do you have specific rituals for re-setting your team to be creative? How does your team generate new ideas?

The first thing you have to do is have a think tank mentality. Have a very open environment to prevent people from hitting that wall too often. When they do, you send them to go play ping pong in the lobby (laughs). Anything to get their mind off what they are doing. I was visiting a start-up in Las Vegas recently and it was a fascinating environment. When you walk in, it was all open. Desks were lined up and in the front they had astro-turf, two park benches and a popcorn wagon. Also, you have to really work on team building. You have to make sure that the team works well together, respects each other and is not afraid to exchange ideas.

4. What is the biggest challenge you face when innovating?

I think the biggest challenge is coming up with something that hasn't been done before. You never know where an idea is going to come from so you have to be open to every opportunity. I find a lot of people get worn down by that. Somehow, you have to keep people's minds open and looking at everything that comes across their desk or field of vision. You're constantly being barraged with so much, you do have a tendency to get jaded, tired and cynical about it. You have to really work hard to help yourself and your colleagues not to do that.

5. Have you identified any gaps in your innovation process that you're looking to improve on?

I would say because we're new and playing catch up we're always looking for ways to improve. We're looking for systems and we're looking for people. Also, it's about how do we communicate best with the Funtastic R&D team in Hong Kong and our Marketing team in Melbourne. Those are all challenges. The biggest focus currently is keeping up the team environment and exchanging and communicating information. You can go out and buy data and computer systems. The human element is harder. How we get ideas and disseminate them to people is something we're always looking closely at.

6. Looking to the future, how is Funtastic going to be a leader in innovation?

We just had our strategic planning session in Melbourne and all of us went through our vision statement. We create, develop and market innovative brands that enrich people's lives around the world. As long as we keep that mission in perspective, keep everybody constantly exposed to ideas from all over the world, keep the flow of information robust, and implement processes for sharing ideas on a consistent basis, continuing to be a leader in innovation will happen. One of our current key initiatives is developing and implementing an entire process for idea generation and exchange including a focus on inviting top designers and inventors to submit their ideas to us for what we do best…develop innovative brands.
References: linkedin and funtastic.au