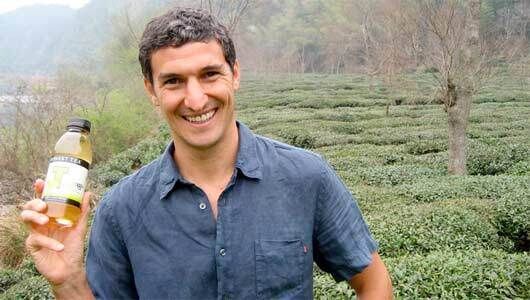 Honest Tea, started almost 18 years ago by Seth Goldman, brewing his now renowned organic tea in his basement. With over $134 million in annual sales, Seth was able to grow his company from basically nothing to the mission-driven organization it is today. The brand is known for its variety of different tea and fruit-based organic products that have racked up many different endorsements, including President Obama claiming it to be his beverage of choice. They have even partnered with Wendy's to start selling the organic teas in their restaurants. Seth takes great pride in his mission-driven company with a commitment to inspiring healthy lifestyles and reducing environmental impact. One of the company's main missions is to give back to those farmers who provide the organic ingredients for the company through fair trade. For instance, Honest Tea gave roughly $230,000 in 2014 to the tea sourcing communities in the form of fair trade premiums. This money has allowed the communities to improve education, quality of living, healthcare, and farming efficiency.

4 questions with Seth…

1. What makes an innovative culture? How do you create a culture of innovation?

One aspect of creating a culture of innovation involves having a dynamic system where people's input will be heard, and taken seriously. If people feel that their ideas won't be taken seriously, then they will be reluctant to speak up. In order to bring this feeling out of people, the people need to have a clear idea about the organization's vision and its mission.

2. What is the biggest challenge you face when innovating?

The biggest barrier that people face is that they get too focused on the immediate needs of the business. Things like "I have to hit my sales goal" and "This product has to work in this particular way" will hinder people from coming up with new innovations. People also must have a sense of patience with a certain idea, but also a sense of urgency when getting things out before competitors.

3. How do you find inspiration or ideas from adjacent industries? Or do you focus only on your category?

We most definitely look across all the industries that we can. We are also greatly immersed in the natural foods world and are always looking to what is going on in all healthy categories, and even beyond these industries, whether its energy, transportation, apparel, etc…

4. Looking to the future, how is Honest Tea going to be a leader in innovation?

For us, the key for our innovation has been our mission-driven orientation. We see innovation as a form of leadership. If you look at what we have done with respect to bottled tea, we have evolved into what we are today and the many products we have to offer. In 1999, we were the first to offer organic bottled tea, and each year we worked to convert more items to organic certification. Then we identified the ingredients and the formulas for the different flavors to make sure that everything could be fair trade certified. Another way in which we continue to lead is through the speed with which we get our product up and running. A lot of larger companies are so fixated on perfection, that they miss out on the opportunity to launch, learn and iterate. Again, for us it's a self-reinforcing cycle: we want to grow so we can expand the impact of our mission, but our mission is also pushing us to grow.