Seeking a Diverse Innovation Workforce (INTERVIEW)
Rhys Newman, Head of Advanced Design at Nokia
Related Trend Reports
Business
,
Design
,
Education
,
Gadgets
,
Inventions
,
Life
,
Lifestyle
,
Marketing
,
Mobile
,
Social Good
,
Tech
,
Unique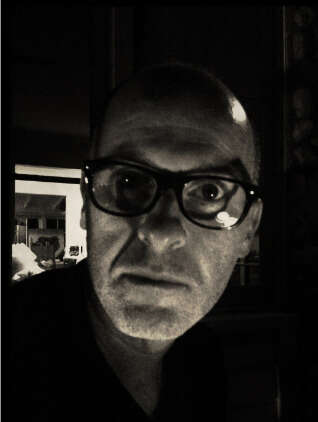 Rhys Newman started as an artist in Wales years ago, attending an arts college and eventually moving to California to work for Nokia. Over a decade later, Newman is the Head of Advanced Design, a father of three, an avid cyclist and still enjoys drawing. Just as his own side projects and personal interests come together with his professional skills, he looks for similarly diverse team members in an effort to keep Nokia's design studio as dynamic as possible. From a lock-picker to an engineer with experience in a jet propulsion lab, the diversity in his shop is what keeps the conversations in a constant state of change.
3 Questions with Rhys Newman
How do you motivate your team to come up with good ideas?
It's never a problem, to be honest. I feel very fortunate for the team I'm with. Across the board, I work with happy, brilliant, creative people, and I'm not just saying that. I think culturally and through hiring, we have people who are really good at what they do; that's why we hire them. People are interested in things beyond their job, and the vast majority have projects of their own. The tensions and synergies between all the projects – both team and personal – creates an inherently creative atmosphere.
Do you have any specific rituals for re-setting your team to be creative?
We've developed our own culture and way of working beyond your usual rituals. Myself and Luke Johnson have developed a list of cultural characteristics. One is no d*ckheads; I don't agree that we should all aspire to be Steve Jobs. When somebody's personal ambition and pride is prioritized over the project we're doing, that's a problem. Great projects come through collaboration, at least when they are complex things; that means trying to build on others ideas.
The second one is to be optimistic and laugh a lot. If you're working in advanced design or innovation, often the original idea or spark is the thing you have to hold onto. You can easily lose sight and forget why you're doing it. I like a studio that's full of laughter. We want to take the work seriously, but not take ourselves too seriously.
The third one is to eat with each other and cook for each other. Some of the most creative, open and profound conversations happen at the dinner table. When you get creative people to sit around a table and cook for each other, it removes hierarchy and prejudices.
The fourth characteristic is to read fiction, not fact. No self-help, alpha-male, corporate success books. Fiction demonstrates the power of being able to convince people of a fictional world, and that's key. We're selling people a future fiction, and that's difficult.
The fifth is tell good stories. We have Monday morning meetings where we set goals and agendas for the week's work, but more than half of that meeting is telling stories about our weekends.
What's the biggest obstacle you face when innovating?
There's a quote from T.S. Elliot that says between the idea and the act falls the shadow. There are moments when you have the vision of the end product, but then to deliver that product is a long journey, and you can lose that spark; that moment of excitement and adrenaline when you get the idea. The challenge is to hold onto that throughout the delivery process.