Making Toys for the Playful Adult
Sean Wilkinson, Creative Director, Funko
Related Trend Reports
Art & Design
,
Babies
,
Bizarre
,
Business
,
Celeb Products
,
Celebs
,
Design
,
Home
,
Leaders
,
Life
,
Life Stages
,
Lifestyle
,
Luxury
,
Toys
,
Unique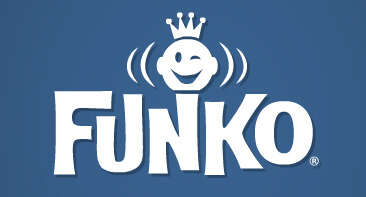 Sean Wilkinson has been the Creative Director at Funko for over six years. He has an impressive background in apparel, illustration, design, sculpting, web design and art. The company, founded in 1998 by Mike Becker, is known for producing over a thousand different bobble-head designs. Funko has expanded to offer thousands of great collectibles and a variety of items from different lines.
Five Questions with Sean
1. How does your team generate new ideas?
A lot of our ideas come from the fact that our creative team was raised on toys; playing with and collecting toys since we were kids – it's woven into our DNA. Beyond that, it's about staying abreast of what's out there, watching what other companies are doing, attending toy shows and vintage shows. We explore toy ideas from the past along with the latest toys; exposing ourselves to such a wide range allows us to cover all aspects of the industry as our company grows. We're deep down, nostalgia-based; so we are always looking back to positive childhood memories and applying those to our new toy lines. The Internet can be a great tool to conduct our research.
2. How do you identify trends? What resources does your team use to spot trends and consumer insights?
We follow toy blogs to see what's out there and see what the fans and collectors are talking about. Events like Comic Con are also great places to keep up on the industry since the whole "nerd" culture has become so mainstream. We take risks with some of our lines -- that is a lot of what Brian, our owner, has brought to Funko in the last six years of growth. The classic bobble-head was our bread and butter from the beginning, but as Funko expands it's becoming more about expanding our lines and staying relevant and ahead of trends. You have to constantly be updating and upgrading your ideas, and you have to be able to take risks. Not all ideas are home runs but we've done this long enough to narrow it down to what works and what doesn't most of the time.
3. How do you ensure you're getting trends/insights information that your competitors aren't getting?
It's less about "insider" info or even about following trends. For us it's about having a keen eye for what's going on. We're a collector-oriented toy company, but moving forward we are also breaking into more play-oriented toy lines. But our mainstay is really making toys for adults who are perpetual kids -- our toys are for people who don't want to grow up.
4. What is the biggest challenge you face when innovating?
Quality control is our one of our biggest challenges. Any time you work overseas the challenge is to make a product that is appealing and works on both the design and manufacturing end. Speed can be important when bringing a product to market. Many licenses are time sensitive and must be in stores before the movie hits theaters. We're often required to work at breakneck speeds while ensuring our products are the best quality possible when they reach the collector.
5. Looking to the future, how is Funko going to be a leader in innovation?
We can pivot quickly to adjust to trends and fads – we can make decisions on products and turn them around in a short period of time. That's the nature of this company – we are fluid and can jump on trends quickly as they come along.