Infusing Tech Industry Inspiration (INTERVIEW)
Sarah Kennedy, Technology Director, Sabre Holdings
Related Trend Reports
Art & Design
,
Business
,
Computers
,
Drinking
,
Food
,
Gadgets
,
Health
,
Home
,
Lifestyle
,
Mobile
,
Multimedia
,
Social Media
,
Tech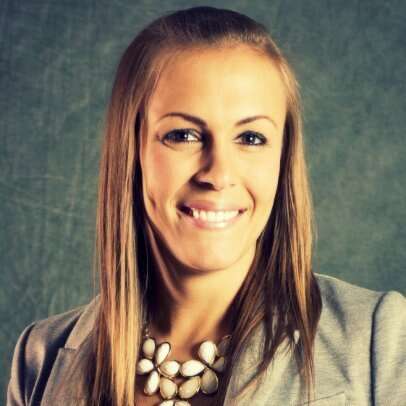 Sarah Kennedy runs the emerging technology incubator and trends research lab at Sabre Holdings, a global travel technology company that houses such brands as Travelocity and TripCase. In our chat, Sarah explained how her team at Sabre Holdings is open to lots of experimentation and prototyping with emerging trends that could make an impact on the travel industry over the next 2-5 years. Looking at trends from a technological perspective, her team analyzes location services, visual social sharing mediums as well as ways in which airlines and hotels can better connect with travelers.
Four questions with Sarah Kennedy:

1. How does your team generate new ideas?
We do a lot of work internally with our employee-led innovation team which we call 'Bring it.' We also facilitate a 'Big Pitch' where people get two minutes to pitch their ideas which we try to do once quarterly. Our team is a diverse group of innovators, constantly coming up with lots of interesting insights and ideas. We strategize about filling the gaps that exist for customers on the B2B side of our business as well as the traveler side. We also focus on external innovation partnerships and recently partnered with Airphrame, a startup that builds small-scale drones for commercial purposes, which they initially utilized in the agricultural industry.
We ensure our team never gets burned out creatively with our quarterly reset process. On a monthly basis we spend one week resetting our brains in a sense in addition to the one day each month each team member spends independently learning as much as we can about some new technology or topic area about which that team member is passionate. After that day, we each report back to the team what we've learned.
We push this team really hard in order to get in and out of projects quickly, like an amoeba moving together at an aggressive pace, so it's good to spend a week reflecting on what we've learned in the last few months, what the most valuable insights were, what surprised us, etc. That week is also devoted to self-directed work, along with immersing ourselves outside of the office into the environment where our customers face the most challenges in travel – in an airport or a hotel. It inspires and connects us to the problems we are trying to solve as frequently as possible.
2. How do you identify trends?
We use lots of sites, such as PSFK, to get creative inspiration along with traditional core research and industry-specific resources. I am constantly going through AngelList because startups show us a different perspective and the traction they are gaining can reveal where things are headed.
Most of our team's immediate inspiration comes from other industries and some of our most creative solutions in this past year came as a result of innovation outside of travel. We pair our expertise with outside creativity and innovation. We look for influence everywhere from customer service in the retail industry to drone-based aerial intelligence.
Specifically, as I mentioned with Airphrame, they were previously focused solely on the agricultural industry, but once our teams connected we discovered a plethora of ideas about how their technology could be utilized in travel. For example, if a concierge could deploy drones in real time to find out which beaches were the least crowded each day, he would be that much more valuable to his guests – travelers. Beyond that, hotel operations teams could also use aerial intelligence to identify where in their resorts guests congregate and at what time most frequently so hotels can reallocate resources optimally based on that real-time aerial data – no one has done this in travel before.
3. What is the biggest challenge you face when innovating?
We operate at a rapid pace. The biggest challenge that comes as a result is to maintain our ability to push our company forward into the future, while ensuring we still meet our customers' needs today.
And, finally, at a company of over 11,000 people with global offices in 60 countries around the world, ensuring your company has a consistent culture and approach to innovation across global borders is a challenge, but it's one of the most important things we are responsible for enabling.
4. How do you create a culture of innovation?
A culture of innovation comes not from innovation mandates or fancy corporate innovation strategies, but instead it comes from a pure passion for learning with a desire to constantly evolve It is important to make sure that people we hire are passionate on their own and truly desire to better than they were yesterday. True innovation comes from people with that kind of mindset – it needs to be natural rather than enforced.
We've truly changed the way travel is transacted and distributed. And we will continue solving the most challenging needs of travelers, hotels, suppliers to the very best of our ability. And finally, we must ensure our company has a vision to rally around that involves the coolest job in the world: improving the travel experience for millions of people all around the world.