Fueling Innovation with Trust
Ryan Novosel, ‎Sr Innovation Implementation Consultant at Highmark
Related Trend Reports
Boomers
,
Branding
,
Food
,
Health
,
Life Stages
,
Lifestyle
,
Marketing
,
Mobile
,
Seniors
,
Tech
,
Youth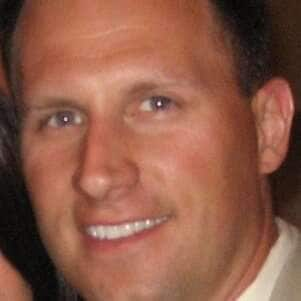 Testing the traditional approach to healthcare, Highmark is an organization looking to bring health and wellness into the future. As the Senior Business Innovation Implementation Consultant at Highmark, it's up to Ryan Novosel to ensure those things happen. Ryan sat with us to discuss how an idea is brought from conception to execution, how to foster a culture of innovation, and the importance of team rituals.
3 Questions with Ryan Novosel
1. How do you motivate your team to generate good ideas?
Being on the back-end of our innovation process, I see more of a behind-the-scenes of ideation. We do have a dedicated front-end team who are very well connected to the entrepreneurial world.
This team traditionally bring ideas to the table. However, anybody on the team can bring in those ideas and concepts. That is important for everybody, because no idea is only of itself. we work here with figuratively and literally low walls -- we're a tight group with 8 out on the floor, and the open work environment helps us vet ideas right from the start. If there's an interesting discussion going on that could lead to a great idea, I have the ability to chime in and give immediate feedback.
2. Do you have any team rituals to help encourage innovation?
Our innovation team does internal crowdsourcing with our own tool called IgniteBlue. It's a platform used internally and we have challenges on a quarterly basis. There are about 5,000 highmark employees internally who chime in on those ideas and vote. We have a large, diverse way of gathering good ideas -- not only internally, but externally by developing relationships and being connected locally and nationally. That's how ideas are generated -- talking with people.
It's important to let everyone know they have the freedom to learn. We are such a great, encouraging group, and we all contribute to that in our own way. A great example is the 'Creative Coffee' series: one person on our team has organized weekly or bi-weekly meetings where someone from a seemingly unrelated position sits with us and talks about what they do or what they're good at.
We have also organized a movie time. Fridays are our day to not schedule as many meetings, and really focus in on our passion projects and items we don't get to throughout the busy week. We also sit and watch a Tedtalk together, or an interesting movie -- anything very thought-provoking. It started with me watching one every Friday at lunch, and now it's grown to include the larger team. I even bring them in to vote on what they want to see for the coming week. This helps spark inspiration and launch our more defined process.
3. What makes an innovative culture? How do you create a culture of innovation?
The number one thing in this regard is trust, which is gained by building relationships and sharing ideas freely. You have to break down walls and change the thinking of "that's how it's done." Your team needs to get comfortable with being challenged and being disruptive -- after all, innovation peers are meant to disrupt things.
There also needs to be an element of trusted judgement -- concepts need to come not out of thin air, but thought and planning and piloting. Of course, that process starts with passion. Once someone gets to speaking about what they're passionate about, they start getting into how things change and what kind of changes should be drafted. The more people talk about innovation, the more it becomes a part of their natural thought process -- that leads you to a culture of innovation.