Unconventional Marketing Tactics
Ryan Lum, Founder of Creative Guerrilla Marketing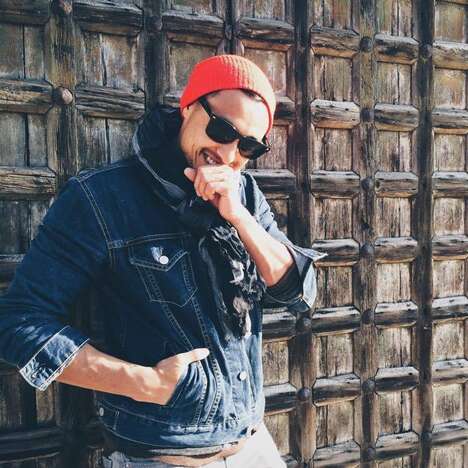 With a keen eye for web design and background in communications advertising,
Ryan Lum
developed
Creative Guerrilla Marketing
, a digital platform dedicated to supporting unconventional marketing techniques. By focusing on encouraging unorthodox thinking, Creative Guerrilla Marketing has succeeded in forging together a strong online community of forward-thinkers and marketers searching for alternative methods to engage their consumer base.
6 Questions with Ryan Lum
1. What is the biggest challenge you face?
Lack of time. I also maintain a full-time job at a startup in San Francisco doing growth marketing. I also am committed with a business partner to grow and develop Twibble.io, a social media marketing tool built for Twitter. Aside from that, I'm the Vice President of the San Fransisco Advertising Club for professionals under 32 and started a bucket listing organization that creates unique experiences around the world. Right now I'm working on creating a pop-up ballpit bar in San Francisco. So my biggest challenge right now is the severe lack of time and the fact that I do enjoy sleep.
2. How do you stay on top of the cutting edge?
Readings lot of other blogs, consuming information and networking with other professionals. I always fear that I will soon become that old man that doesn't know what's going on with kids today. To combat that, I try to stay up to date on whats happening in social media so that I can still be relevant. I'm also fortunate enough to work in Silicon Valley so I'm constantly surrounded by people who are constantly innovating and pushing the limits. As Oprah once said, "surround yourself with only people who are going to lift you higher."
3. Are there any adjacent industries outside your own that you actively source for inspiration?
I constantly look at the design industry as I was/am a designer myself and feel that design influences a lot of what we do and what we buy. I always make the comparison that an Apple computer is just another computer, but it took a design centric approach that made all the difference. With that being said, I love looking at street art, web design magazines and other artistic outlet to fuel my inspiration and creativity.
4. Where do you see the future of blogs heading?
It's an interesting question as right before our eyes we see medium changing. Blogging changed the way we consumed information just like the way television once did. However, we see that social networks such as Snapchat are challenging this form of media by introducing the new Discover feature. I still think that user-generated content will be around for awhile, but I feel the way people interact with blogs will change. Less people are commenting on the blogs, but rather commenting on social media. Also the typical blog format is changing and rich media is being integrated to make stories much more meaningful and interactive.
5. What is the mission of your blog?
My mission is to share my interest with unconventional marketing and inspire people to think outside of the box. The goal is to provide an outlet for inspiration for creative marketing professionals around the world and become the premier resource for unconventional marketing strategy.
6. What makes your blog different? How can viewers leverage the content on your blog?
Honestly I feel that there are a lot of unconventional marketing blogs out on the internet so to say that Creative Guerrilla Marketing is revolutionary would be a very bold statement. I think what gave us the upper hand is the fact that we got there before a lot of others did. Viewers can leverage the content by visiting our blog that is updated every weekday and discovering new creative ways to reach potential customers. I'd also recommend following us on our various social communities to meet other professionals and start conversations. We are also planning on launching some powerful new sections to the site that will provide much more value to the community, so stay tuned!