Identifying Innovative Opportunity
Gon Ben-David, CEO and Co-Founder of Roomer
Related Trend Reports
Boomers
,
Business
,
Gadgets
,
Hip Hotels
,
Lifestyle
,
Mobile
,
Multimedia
,
Photography
,
Robots
,
Romance
,
Social Media
,
Tech
,
Travel
,
Unique
,
World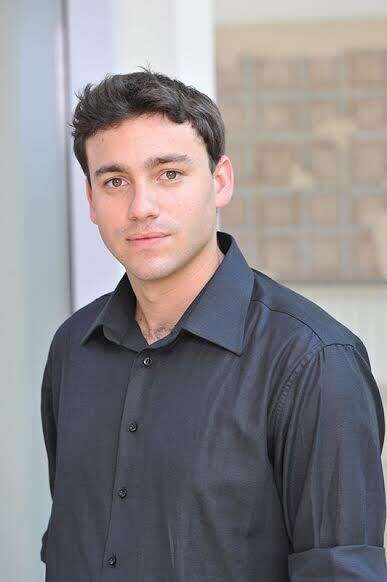 Founded amongst friends Gon Ben-David, Ben Froumine and Adi Zellner,
Roomer
was based on the vision to make travel an exchangeable commodity that people could trade with ease.
I got the chance to chat with CEO Gon Ben-David about how he came up with the innovative concept of tradable travel, and he explained, "About two and a half years ago when I was visiting a girlfriend in New York, I had to cancel my trip last minute and found myself paying a hefty cancellation fee for a room I couldn't even use. If it was a concert ticket, a cellphone or almost anything else, there would be a place I could sell it or trade it online. With a little research, I found that there are over 81 million room nights cancelled and paid for each year in the US alone. I noticed a great opportunity, and Roomer was born."
Three questions with Gon Ben-David:

1. How does your team generate new ideas?
There are many different methods of generating new ideas. The status quo at Roomer is the drive to keep thinking about what else we can do in order to create value, and how we can improve what we currently do. We listen a lot to everyone from our customers, partner feedback and everything we read from companies that inspire us, that way we learn a lot on a day to day basis. We then brainstorm with the understanding that there are no bad or stupid ideas, and everyone feels really comfortable to try out new things and make suggestions. We're really experimental in the things that we do and it helps our creative team to create even more. It's important to bring on creative people, but it's even more important to preserve that creativity and allow it to flourish.
We look at supply and demand models from the real world and stay in the loop by constantly reading information on new innovations in the industry and getting inspired by Ted talks. I'm a huge fan of artists and people that naturally create things and many of the people on our team have backgrounds ranging from design to furniture to engineering. I find that when you have people from different backgrounds working on the same issues but bringing different perspectives to the project or idea, we can come up with a really unique solution in the end. We've become adept at listening to each other and our customers so that we're always ready to act when faced with a challenge.
2. How do you stay ahead of your competitors?
We're humble in that we recognize we have competition on many levels, but we are also uniquely well-
positioned in a secondary marketplace for travel, so as long as we keep running fast, we can exceed our competition on every dimension. We've created a product that's bigger than its current competitors and we look at other players in the industry, even if they're not direct competitors, and set even higher expectations for ourselves. We have a vision to democratize travel, we want to be the eBay for travel and that's a big mission in itself. We keep asking ourselves, "What else we can do? What else can we create?" Then we quantify everything we do so that we get an idea of how we can improve ourselves.
The main thing is to make sure you know how to measure your innovation because you don't want to be chasing blindly after any idea just because it sounds good. You have to be brave enough to put in the time and money to research and check up on all ideas, and really measure your dream in comparison to the creativeness of the idea. This may seem contradictory, but you need to take both sides into consideration, that is the challenge of innovation.
3. How will you continue to be leaders in innovation?
We're crazy enough to keep the innovation going. Once we stay focussed on what we need to do and what we're trying to solve, the most simple thing we can do is still have fun with our product and create value for other people by listening to our users, not taking ourselves too seriously and thinking that we know everything. We're very curious about everything, we're always learning about new markets and new variables, so our keen sense of curiosity along with our strong technical skills, strong product and strong team, will keep the innovation going in the future.