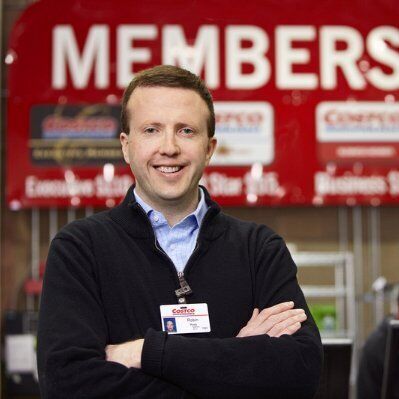 Costco was an early pioneer of the wholesale club business model, getting its start in San Diego, California in 1973 under the name Price Club. The then-CEO left the company in 1983 and started Costco, which would eventually merge with Price Club once again in 1994 to become the Costco Wholesale company that's operating throughout North America today. The business model is simple: buy in bulk and pass on the savings to consumers. Predominantly a general merchandise business, Costco has been very innovative over the years and has been able to capitalize on opportunities for growth into areas like food and bakery, pharmaceuticals, technology products, and even a tire shop.

Robin Ross is the Senior Director of Corporate Marketing at Costco Wholesale and is dedicated to immersing himself in members' in-store experiences. Working closely with the insights and analytics team, Robin seeks to constantly improve member experience.

5 Questions with Robin:

1. What makes an innovative culture? How do you create a culture of innovation at Costco?
Being in the general merchandise and grocery business, we have a culture at Costco of keeping things simple; everything from store design to merchandising to member engagement is designed with simplicity in mind. So for us, innovation is really about challenging our business model on a consistent basis by constantly questioning if what we're doing is the best thing for our members. Innovation comes from the need to understand the attitudes and preferences of our consumers so we use our internal insights and analytics team to gauge customer attitudes and collect data on our members. Keeping our finger on the pulse of our members has made us more strategic in our business decisions.

2. How does your team generate new ideas?
As a general merchandising company at our core, one area we always stay ahead of is with our merchandising, where our motto is "early in, early out." One way that we differentiate from other big retailers is with an earlier shelving cycle for seasonal products. For example, we put out Christmas items in July and take them off of the shelves before our competitors do. We always have to be ahead of what other people are doing; our business was built that way and our members have come to expect it.

We try not to be copycats when generating new ideas at Costco. Rather than just looking at what everyone else is doing and duplicating it, we want to really understand everything in our space. For example, one area we're currently looking into is social media. Social media has been present in business for some time now, but we want to understand how social media is used and how that fits into our business model at Costco.

3. What is the biggest challenge you face when innovating?
Innovation is difficult with a company of our size because we can't just turn on a dime like some smaller companies. We try to leave ourselves in a position to be as nimble as possible, but since we're a large company with a simple business model, we tend to shy away from the overly complex. It's not a simple area when you start getting into insights and analytics, so it's been a steep learning curve for us to embrace that knowledge and apply it to our business.

4. How do you find ideas from adjacent industries? Or do you focus mostly on your category?
Good ideas exist everywhere so we are open to ideas from all places. What's interesting about Costco is that we try to come at innovation from an entrepreneurial standpoint. Our store and warehouse managers are really the ones leading innovation because they're the ones on the ground level seeing how things actually work day to day. We always watch for golden nugget ideas from these individuals. Then, we look at how we can scale a solution that one manager has found to realize benefits across the entire organization. Our CEO is often in our warehouses to get a better sense of the business on the ground floor. We really rely on this front-line approach to bring us the information we need, and then it's our job to scale those innovations.

5. Looking to the future, how is Costco going to be a leader in innovation?
That's a bit of a unique question because I don't think we feel a pressure to be a leader necessarily; we want to stick to what our core business model is and help Costco grow at a healthy pace. Whatever we do in terms of innovation is more of a byproduct than a targeted focus. At Costco, we're focused on optimizing our current business by focusing on smaller changes to improve efficiency.