Innovating Classic By Listening to Buyers
Robert von Goeben, Co-Founder and President, Green Toys
Related Trend Reports
Art & Design
,
Babies
,
Branding
,
DIY
,
Education
,
Health
,
Life Stages
,
Lifestyle
,
Marketing
,
Pop Culture
,
Science
,
Social Good
,
Toys
,
Youth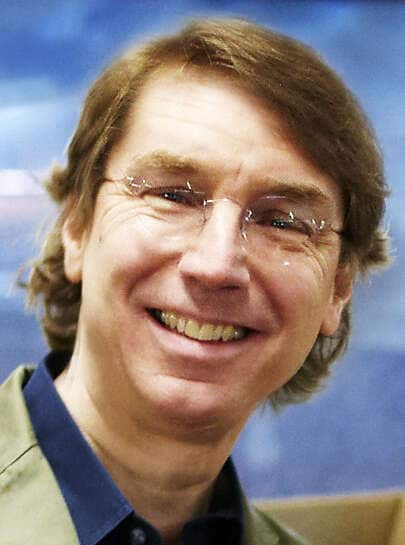 When Green Toys Inc. conduct focus groups on finding new toy ideas for children to play with, the room is filled with parents.
As a maker of classic, timeless toys including cars, shape setters and cooking set utensils made entirely from milk cartons, Green Toys' mission –- its "three legs of our stool," according to co-founder, President and Chief Creative Officer Robert von Goeben –- is to provide a safe, eco-friendly and domestically supportive "Made in USA" toy company that concentrates on input provided from its customers who make direct purchasing decisions for their children.
Prior to founding the Mill Valley, California-based company with business partner Laurie Hyman in 2007, von Goeben was the founder and president of Propellerhead Studios Inc., which specialized in designing electronic toys and games for toy manufacturers such as Mattel, Radica and Wild Planet. At around that time, von Goeben began to recognize that parents were closely monitoring and becoming increasingly wary of the content within a plethora of household goods -- from health and personal care to cleaning products –- and none more so than the products in their house that their kids played with.
Parents, according to von Goeben, now look at toys in much the same way they look at food, and what health effects it has on the family and on their children, as well as on the environment. Recognizing its place for a brand that addressed these concerns -- and did so in a manner that also took the environment into account -- von Goeben says Green Toys, which now exports to over 90 countries, is looking to become "the next great American brand."
Five Questions with Robert.

1. How does your team generate new ideas?
For our company specifically, we actually don't spend a lot of time with kids. We spend a lot of time more with parents because our products tend to skew and cater for a younger demographic –- our products are really more for newborns up to three to four years old -– where the parent is making the decision on what product to get their child. Our focus groups tend to be solely around the parents themselves and very rarely around the kids because, again, as kids get older, they're involved in the purchasing decisions. For us, it's all about the parents and we spend a lot of time with parents asking them what they're looking for their kids and what are the things that they're concerned with.
2. How do you achieve the balance between appealing to adults while producing toys for kids?

We do that by going by tried and true play patterns. In the toy industry, the way a child plays with a toy has a fancy name called a "play pattern," and there are some companies that try to invent new play patterns and new ways for kids to play. We don't do that at Green Toys. If you look at our product portfolio, we sell trucks, tea sets, airplanes –- we sell the things that kids are looking to play with and that parents recognize as things they would like their kids to play with.
An example I like to give is healthy toothpaste; they're not inventing a new way to clean your teeth –- you still take paste, put it on a brush and scrub your teeth. They're just giving you a more natural, more eco-friendly toothpaste. At Green Toys, that's what we do; we're not going outside of the box of the way kids play. We're selling the things people are going to play with anyway –- they're just looking for better products, which is completely contrary from the industry. Most of the industry is looking for the hot, new thing.
3. How does your team identify trends?
We spot all our trends on the ground. We spend time with parents because what happens is our products are used in every day life. Our products are not the kind of product that you're going to see on a billboard because it's tied in with a trend that's happening this season. We almost transcend trends because our products are evergreen. The average life of a toy is about two years; that's how long those toy companies capitalize their equipment on because they have to get a product into market and get it out while the trend is happening. The trend might be a movie or something that's happening in the media.
With our products, we rarely discontinue a product from our line because … we never think of our products as having a limited life. Don't get me wrong, there's nothing wrong with that if that's your business model but it's a hit-driven business model. We put out products that we know people are going to buy year-in and year-out so it's a very different mentality. The trends we recognize are the ones almost that aren't trends.
4. What's the biggest challenge you face when innovating?
The biggest challenge we find is the balance between making a product that has all the expectations of a regular product and making something that is true to our mission. The three legs of our stool are safe, eco-friendly and made in the USA, and we always make sure that all our products meet those three criteria.
In our products, for example, if you look at the trucks or our airplanes, we use no screws, no glue and no paint in our products. It's just recycled plastic. What we have to do is keep to that mission of keeping it a very pure product and recyclable, but at the same time it has to have all the performance criteria and be as durable as products that don't have to fall under all those criteria.
Our products have to be as good, and only marginally more expensive. They can be a little more expensive but they can't be very expensive, that is the challenge. I think we've done a pretty good job at that. That's why the business is growing. There is no credit for good deed in commerce. Just because our products are good, people are not going to accept a lower performance or outrageous prices.
5. How is Green Toys going to become a leader in innovation?

I think our lead in innovation will come from our mission. I think the way we continue to be a leader and continue to be an innovator is to stay true to who we are. I think as we continue to have this incredibly high standard on our products, our supply chain and on our safety, is how we're going to become leaders. If one of those starts to slip and we start to make compromises, it's where we lose our competitive edge. It is that high ground that sets us apart from everyone else.