Validating Collaborative Ideas
Rob Achten, VP of Product and Creative Director, Icebreaker
Related Trend Reports
Art & Design
,
Commercials
,
Fashion
,
Food
,
Gadgets
,
Health
,
Hip Fashion
,
Interactive
,
Lifestyle
,
Marketing
,
Photography
,
Pop Culture
,
Print
,
Retail
,
Social Media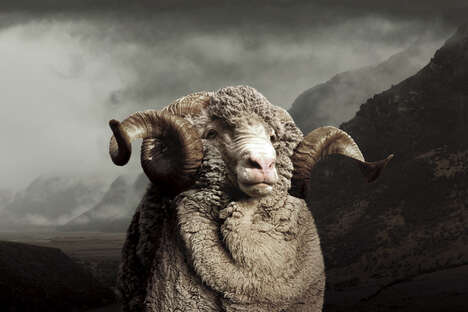 There is no other company that uses merino wool as impeccably as Icebreaker. Merino wool is the perfect fiber for numerous climates, and it has the distinct quality that combines both luxury and practicality. Rob Achten, the VP of Product and Creative Director, has been with the company for the last eleven years and is an integral member of the innovative design process. Reinventing the way its customers wear clothes is all in a days work at this groundbreaking company.
3 Questions with Rob Achten
1. How does your team generate new ideas?
We generate new ideas in a number of ways. We go on inspiration trips twice a year, prior to each season. We look at the outdoor industry, and we are also influenced by fashion, design and architecture. We get a lot of input from our retailers. If we are starting a new category, we will focus on user tests to see what the customer needs. We have an innovation calendar that runs six months earlier than our seasonal calendar. Since we have a direct focus on merino wool, we invest a separate process around innovation regarding yarn, fiber and fabric development. We have a huge lead time when working with this type of material. We always think, "what can we do to make merino perform better?"
2. What is the biggest challenge you face when innovating?
Our biggest challenge is also our competitive advantage, which is our singular focus on merino wool. There are limited companies that have an expertise in it. As a result of that, our supply chain is quite narrow. Innovation with yarn and fabric is quite a slow process, and by the time we receive samples of our product, it's already been a couple months from when we started the original design process.
3. What makes an innovative culture? How do you create a culture of innovation?
Giving someone the freedom or license to try something new. You also need to give them the appropriate time to do it, and to be able to validate their ideas. It's important to create a separate process, and give everyone the time and resources needed. It's okay to fail, because if we're going to try something new, we have to fail a few times. You almost always fail before you get a breakthrough.