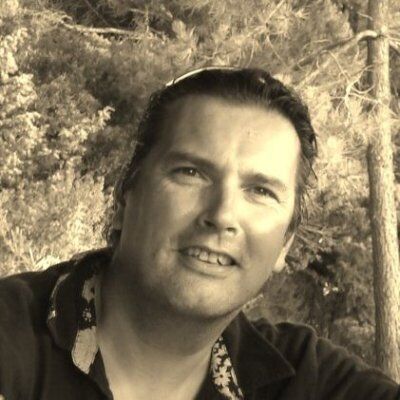 PepsiCo as a world renowned brand has done masses when thinking about its contribution to the innovation and technology coming out of the food and beverage industry. PepsiCo has recently celebrated its 50th anniversary, and is only accelerating its efforts to go down as one of the largest companies to ever exist. Rene Lammers, Sr. Vice President of PepsiCo's global R&D beverages, previously worked at Unilever. Being Dutch born, Rene holds a PhD in organic chemistry. He has held many different roles all over the world that has brought him to where he is today.

4 questions with Rene...

1. What makes an innovative culture? How do you create a culture of innovation?

First you have to agree what innovation actually means. At PepsiCo, R&D has evolved its innovation model from simply end-stage marketing into early-stage innovation. The change was brought about in part through a combination of deep consumer insights and unmatched product design (although innovation does not necessarily have to do with the physical product and package alone. It also includes the overall brand experience).

Today our PEP R&D organization is helping to deliver on today's business and market priorities as well as the growth opportunities of tomorrow. PepsiCo understands that the modern consumer expects companies to deliver products (at an increasing rate) that are functionally different. That's why PepsiCo has unleashed innovation by removing technological barriers and investing in a deep understanding of our product innovation and transformation.

Furthermore to drive a culture of innovation you need the right talent. PepsiCo has recruited scientific talent and developed leadership teams with the right backgrounds that no one would have ever expected to see inside a traditional F&B company. In addition to traditional R&D experts, we have recruited professionals in areas such as agronomy, exercise physiology, endocrinology, metabolomics and rheology, computational analysis, and nutrition science – to name a few.

Bottom line, PepsiCo R&D understands that getting product design and innovation "right" for the consumer also translates into the customer "following" and "embracing" the differentiated product offering; specifically, because consumer demand brings life to product categories.

2. What is the biggest challenge you face when innovating?

The industry has done a great job in finding consumer insights and trends. We must continue to follow consumer trends, and making sure we are delivering everything at the right time, and the right place. It is important for all of our groups to look externally and not just in our industry. Our ideas are relentless. Keeping up with the consumer, their needs, and the ever-changing involvements of the consumer is important to us. We are adapting an innovation network working with 3rd parties.

3. In what ways are you actively investing to enhance innovation or are you satisfied?

PepsiCo's R&D organization is constantly transforming and optimizing itself to deliver on the market and business priorities of today and the sustainable growth opportunities of tomorrow. We're constantly asking ourselves what more can we do, how we can further create a competitive advantage for the company, how can we further help transform the business and help grow the top and bottom lines. We're tireless in our pursuit to constantly raise the bar.

We celebrate our wins and successes, but quickly move on to how we can deliver more results

We have been enhancing innovation by: Investing in early stage innovation – vs. simply end-stage; removing technological barriers and investing in a deep understanding of product innovation and transformation – where the consumer is at the center of it all. Establishing third-party food and beverage science partnerships to create innovation networks in order to expand our reach and gain access to new emerging technologies and science; and recruiting new people – the principle driver of investing in the enhancement of innovation.

We also innovate across the entire supply chain—from seed to shelf, and across both foods and beverages, giving us advantage over competitors.

4. Looking into the future, how is PepsiCo going to be a leader in innovation?

As a world-class academy destination, the most important thing is to continuously push the organization to never be satisfied with where we are in the present tense. We must always keep an eye to the future… where we need to be by anticipating and quickly adapting.

We view innovation as the lifeblood of PepsiCo and our R&D organization is creating a competitive "advantage gap" for the company. For example:
• PepsiCo had 9 of the top new products in 2013 and 10 of the top 50 new products in 2014.
• 6 $100MM new innovation offerings in 2013 (e.g. Mtn Dew Kickstart hit $100MM in launch year and has grown on the market with annual retail sales of nearly $300MM
• Innovation is 9 percent of net revenue (up from 7% in 2012)
• Named 7-Eleven "innovation partner of the year in 2014 (Beverage offerings like Mtn. Dew Kickstart played a role in this)

Lastly, we should not be overlooked that at the end of the day, great people and talent will make the difference of being good or great. We have to continue to focus on our human capital agenda to make sure we attract and retain the best talent.