Real Time Marketing: Staying in Conversation with Your Consumer Base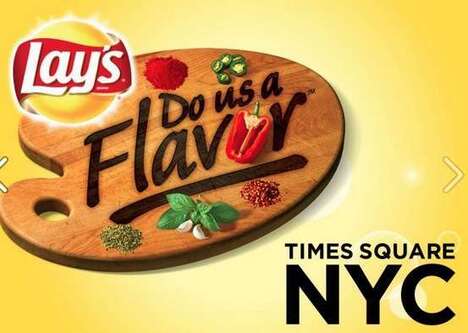 Real-time marketing has proven itself to be an invaluable marketing tool for brands, with an increasing amount of companies becoming involved with social media like Instagram, Twitter, Snapchat and Vine. However, being active on social media is not enough to improve your brand-consumer bond. Here are some tips to ensure that your organization stays afloat with the changing business current.
Cultivate an authentic social media presence
. In order to do so, it's important to stay consistent and ubiquitous. Brands should be routinely active on all their social media accounts and maintain a tone of voice that is reflective of their brand. It's also important to build a genuine connection with your consumer base. Simply tweeting at your customers is not enough; you want to stay in dialogue with them. Crowd-sourced content is an exceptional way to integrate your consumers into your brand. Not only are you listening to what consumers have to say, you're allowing them to become part of the process. For example, the
Lay's 'Do Us a Flavor' contest
asks consumers to help them come up with a new chip flavor. The campaign is comprised of a Facebook submission tool and a pop-up store in NYC's Times Square where they can sample and submit flavors. Even the title 'Do Us a Favor,' is friendly and conversational, highlighting the bond the company has with their clientele.
Create more Short-Term Goals
. Short-term goals are more flexible and adaptive to the real-time structure of social media. Long-term goals are more likely to fall victim to the fluctuating climate of the public because they are harder to re-adjust. In contrast, smaller, interim goals are able to accommodate and capitalize on ephemeral trends. Real-time marketing is more than immediate communications; it means revitalizing your brand to keep up with the touch-and-go nature of social media. Brands need to be prepared to redirect their ideas according to the changing tides. Quick exit strategies and the re-appropriation of resources is key.
Be Accessible
. Social media ventures are a great way to be accessible to existing consumers, but they're also an excellent way to welcome or attract potential new clients. For instance,
Oscar De La Renta
debuted its 2013 ad campaign via an Instagram account titled @OscarPRGirl and
Rebecca Minkoff
debuted its New York fashion Week collection via Snapchat. These ventures make the collections more available to the fans of the brand, but are also a great platform so that people who wouldn't normally see these projects now have a greater chance of coming across them.