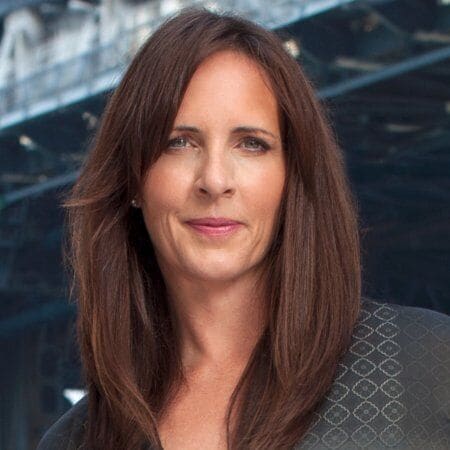 Raegan Moya-Jones, CEO of aden + anais, has a firm grasp on what it takes to be innovative. aden + anais has created a name for itself by providing innovative and highly coveted items for babies and new parents. Their swaddling blankets are raved about and you'd be hard pressed to find a parent not completely enthralled by their attention to detail and unique manufacturing. For Raegan, that praise is no comfort. She's constantly looking for new ways to push her team and company forward. That mind state has developed a singular drive of continual improvement that can only be maintained by constant vigilance and a passion that comes naturally.

4 questions with Raegan Moya-Jones

1. How do you create a culture of innovation?

I don't think you can create it. I believe it happens organically. I set the tone that thinking out of the box is mandatory at aden + anais. I surround myself with people who are extremely talented at what they do. It's something very much ingrained in the culture. There are a lot of intangibles around innovative culture and a large part of it is authenticity and allowing things to happen organically.

2. Do you have specific rituals for re-setting your team to be creative?

No specific rituals. It's just sort of ingrained in the culture. Innovation can come from anyone, anywhere and at any time. My creativity usually happens in the shower in the morning because it's the only time when I'm alone and I actually get to think.

3. What is the biggest challenge you face when innovating?

Getting ahead of it. When you get to this size and create this market segment, trying to stay fresh and new can get challenging. Especially when so many people are imitating and copying what you do. Staying fresh and on top of things in an ever changing market is challenging for any company. Our creative team spends a lot of time internationally spotting trends from all over the world. We actually encourage all of our staff to be on the lookout for what's new and trending. So it's important to train your staff to always be on the lookout. That way it's just ingrained.

4. Looking to the future, how is aden + anais going to be a leader in innovation?

We're gong to continue to do what we're doing. So far it's worked out pretty good for us. We can always get better but for the most part it's more of the same.
References: adenandanais and linkedin