Incorporating Productivity Apps for Business That Add a Fun Experience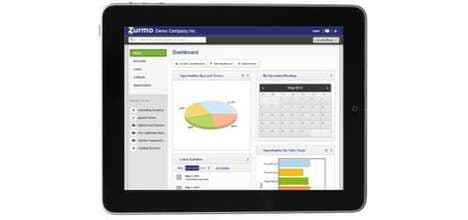 In the modern workplace, there are dozens of tasks that need to get taken care of on a daily basis, which leaves plenty of room for tasks being left by the wayside and that's where productivity apps for business can come in handy to help give everyone peace of mind that tasks will be completed. We spend hours on end working on computers and mobile devices, so incorporating productivity apps can make organizing tasks easy without taking too much away from our regular routines.
CRM (customer relationship management) is a crucial element of business protocol, but the task can be somewhat mundane and come to be dreaded by workers. The
Zurmo app
looks to completely revolutionize the world of CRM by turning the task into an interactive game. Open-source and highly competitive, the Zurmo app rewards users with points and badges that are then posted to a leaders board. The app jazzes up a task some might not enjoy doing and makes it an interactive experience where healthy competition is one of the main encouragements.
There's been a consistent shift away from traditional computers in favor of touchscreen tablet devices that boast a number of modern advances, but don't feature physical keyboards. This can be a problem for some, which is where the
Slice keyboard app
is available to help transform typing into a streamlined experience. The app works by transforming a traditional keyboard into a series of circular buttons that don't require removing your fingers from the screen. As such, typing can be done in a much more quick and efficient manner, which leaves more time for other tasks while on the go.
For more productivity apps for business and other innovations that are pushing perceived boundaries, check out Trend Hunter's
Technology Trend Report
.