How Deceptive Design Can Boost Sales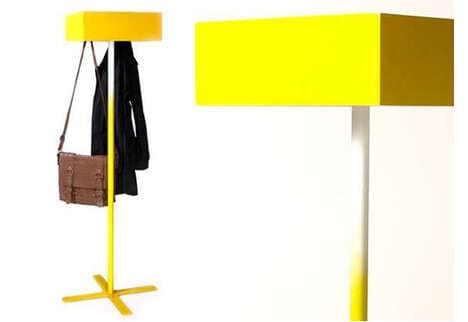 When it comes to improving product sales, a company's approach can make or break the launch of an exciting item. Though bold product design can be risky, doing so with tact can lead to some impressive results. One of the most effective ways to draw attention to a new item is with deceptive design, a product design approach seen often in .
Though creating a functional and innovative product should be the focus of anyone in charge of product design, adding an interesting aspect on top of this elevates an item to the next level. Deceptive design, a product that tricks the eye, can be a fantastic way to draw attention to not only the product, but the brand behind it as well.
The
VaughShannon NAL coat rack
, which was a coat rack that resembled a lamp, was a feat of design that was intriguing enough to earn the design group a ton of recognition. Given how intriguing the photos of the product were, the design was shared heavily throughout the web. With photo-based social media sites like Pinterest gaining so much popularity, now's a better time than ever to debut visually interesting products.
Another advantage of deceptive design is that it opens up aesthetic possibilities for a product. The
NES Home Theater PC
, for example, is a security device that is designed to look like a very old Nintendo system. This item is not only appealing because of how clever its design is, it also appeals to those who are fans of the Nintendo brand.
Deceptive design is fantastic because it opens up new opportunities in terms of design and branding, and can be an effective way to draw attention to a product or a company itself.