Consciously Unplanning Product Development
John Farnbach, Silver Streak Partners LLC
Related Trend Reports
Architecture
,
Branding
,
Business
,
Computers
,
Food
,
Interactive
,
Internet
,
Life Stages
,
Lifestyle
,
Market
,
Marketing
,
Mobile
,
New Ventures
,
Publicity Stunts
,
Retail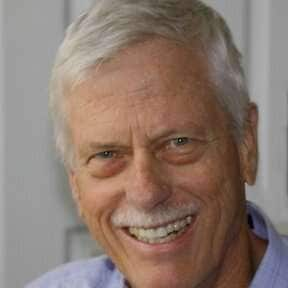 Looking at new product development with a fresh perspective, John Farnbach of Silver Streak Partners LLC veers away from traditional methods of thorough planning, opting instead for a much more flexible and dynamic approach. Before speaking at the Front End of Innovation Conference in Toronto, John gives me the low-down on his upcoming Learning Lab session.
Flexible Product Development, drawn from Agile software development by innovator and leading thinker Preston Smith, completely disrupts the common mentality that many developers have deeply ingrained into their psyche. Taking tech development as an example, John explains how the Stage-Gate process, developed about 20 years ago, presumed to take the chaos out of new product development by creating a series of very structured steps and goals for teams to follow that was incredibly efficient. That is, until faced with any form of uncertainty. In today's world of constantly evolving innovation landscapes, it is next to impossible to forecast every turn your project will take and nothing ever goes according to these kinds of elaborately thought-out plans. In effect, what was once meant to save time and money, today ends up wasting time and causing frustration upon encountering unexpected changes and obstacles.
Turning this old-school routine on its head by adapting Preston Smith's flexible development methodology, John's session deals with the importance of agility and innovation on-the-go for Front End developments. "Product innovation wouldn't be innovation if you knew everything," he states, declaring that doing all your planning upfront will inevitably lead you to have to go back and restart afresh. His efficient approach recommends bursting out in short iterations of planning and execution. Discover first what the feature currently being worked on really means, then move on to the next feature and do the same. With a lot of moving parts, this structure works especially well when a company uses internal resources of cross-functional teams and gets them to bring varying perspectives to the table. John warns against the reliance on gut-instinct, observing that "a lot of companies rely on the intuition of maybe even one person and one of the approaches of flexible development is to critically analyze what assumptions are being made and if they can be called into question. People often don't want to have this conversation."
Working with his clients in training employees to avoid the traps of traditional product development and over-planning, John summarizes the upcoming business trend of flexibility and adaptability by explaining that uncertainties are not gone from a project until the day you release it. "The business world is getting more and more dynamic. Where, in the past, companies have relied heavily on efficiency and thorough planning, in the future, success will go to the companies who are most nimble. We cannot fail to recognize that the world is changing around us and you're either going to remodel your business practices or die."