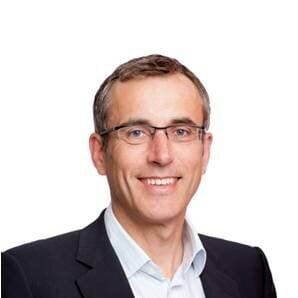 Being two of the largest beverage companies in the UK, Lucozade and Ribena have been beloved brands that originated decades ago, around the time of World War II. Originally owned by GlaxoSmithKline, these brands were bought by Japanese conglomerate Suntory in 2014 for a whopping $2.1 billion. The brands embrace the acquisition with excitement since they will be able to use the many resources that Suntory can offer the brand. Peter Harding, the COO of Lucozade Ribena Suntory, is responsible for overseeing the business within many different domains whether it be the front-end or the back-end of the business. The company sports many different brands that can be considered world-renowned by many.

4 questions with Peter…

1. What makes an innovative culture? How do you create a culture of innovation?

There are many different facets when talking about an innovative culture. The first part is that we start with the consumer, and really start to understand what experiences they want by engaging with a particular product. Also, a matter of how we build a realistic piece of work rather than just looking to promote ourselves to a particular target market. We are tightly connected with our consumers. This attitudinal-lens opens up a realm of new opportunities for innovative thinking. It allows us to be more agile. We are looking to gain loyalty from our consumers…they're the ones who own our brand, not us. They have this loyal connection with us.

2. What is the biggest challenge you face when innovating?

One of the biggest challenges I think is managing or finding the balance between running an agile, fast-moving, entrepreneurial culture… and also being able to manage the company as a big brand that requires strong central processes as well. It's a balance between being efficient enough to run a large business, but also being able to think of new ways to be fast, and deliver unexpected stuff when innovating.

3. How do you find inspiration or ideas from adjacent industries? Or do you focus only on your category?

We get lots of inspiration from adjacent industries. We spend a fair bit of time in Japan. I find the Japanese work culture in itself is inspiring, determined, open, and really supportive. When you look at what they have achieved, it is truly quite amazing. The spirit of innovation is strong within their culture. A lot of the technologies that they have developed in Japan have been used widely throughout many different industries and sectors.

4. Looking to the future, how is Lucozade Ribena Suntory going to be a leader in innovation?

The one thing to take note of is that we are just starting. Our background is based from our previous owners, who were a pharmaceutical company, and have a very different mindset from what we are in now. It in itself is extremely innovative. It feels like the atmosphere of a start-up company. We are very young people with high ambition. The combination of releasing our energy and deploying it on our current brands, and what the Japanese side also has to contribute. The future is within the growth of the consumer experience.