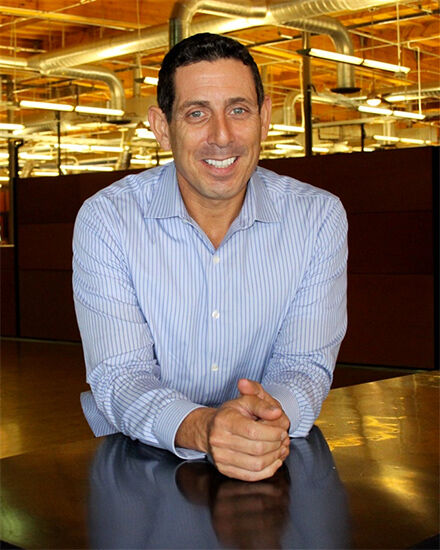 With 132 dealerships across 26 states, DriveTime is considered by many to be the nation's most loved car dealership. DriveTime focuses on individuals with low credit ratings and offers affordable deals that are tailored to an individual's unique situation.

Paul Kaplan is DriveTime's Chief Information Officer heading up all IT responsibilities -- the organization's largest group within its corporate office, including business analysts, app development, IT infrastructure and more. Within a highly open and collaborative environment, Paul finds innovative ways to solve complex consumer issues to ensure the best experience possible for every customer across DriveTime's dealerships.

6 Questions with Paul...

1. What makes an innovative culture? How do you create a culture of innovation at DriveTime?

One of the important parts is to have free-flowing communication that's multidirectional across all of our departments (IT, supply chain, analysts, infrastructure team, etc.) Encouraging that behavior and providing people with enough time to actually follow through with it is key. We try to make sure everyone is always available to answer any questions and never think of any single person as the only decision maker.

Our people are another huge part of the equation. You need to find, keep and help develop people to excel in this type of environment. The key attribute we look for are people who are looking to grow themselves and seeking to have a meaningful impact on what they do. Every one of our people are seeking growth and have the ability to impact the customer experience at DriveTime.

Finally, you need to have some good partners on your side. There's just no way you can do it all alone; there's so much benefit from having data/system partners or solution providers to bring certain expertise into our operations.

2. What is the biggest challenge you face when innovating?

When you have an open and collaborative setup like we do, you get a lot of ideas. We sometimes bite off a little more than we can chew as people often try to pay attention to five or six ongoing projects at the same time. Project organization is definitely one area we are looking to improve and we've starting to put more structured metrics in place to evaluate the progress and success of different projects more effectively. The difference between being creative and being innovative is moving from thinking and talking about ideas to actually executing on them. It's challenging, but an innovative company can execute and bring fruit to bare.

3. How do you find ideas from adjacent industries? Or do you focus mostly on your category?

We looked internally at our user experience and found that often there's a story to be told; for example, "I just lost my job and I can't make my usual payments." That story perspective is something that can be found in all industries. Consider, for example, how a server walks someone through ordering their meal: they ask the customer questions and build a "story" based on their unique preferences. We're able to look at examples like that from all industries and ask ourselves if there is a better way of interacting with our customers. We've taken this type of approach of "story building" when we built our own point-of-sale software for our dealerships. Customers can "build" their own transportation story by navigating a beautiful user interface, choose their car, payment options and so on.

Ideas and innovation can be found anywhere, even if you are just sitting at a restaurant and ordering a burger.

4. How do you use consumer trends/insights in your work? What resources does your team use to spot trends and consumer insights?

We can pick up on data and trends all over the place. The first part of that is having people from diverse backgrounds and mindsets working for us. Some who came from Home Depot, for example, may be aware of a certain direction consumers are heading that we at DriveTime haven't been made aware of yet. We also get a lot of information from places like the DMV who have data on how many and what kinds of cars are being sold, which we can use to pick up on tendencies in consumer behavior. We are a data-heavy organization and utilize a team of strategic analysts to form a story and pull insights from data that we gather from everywhere we can.

5. How do you ensure you are getting trends and insights that your competitors aren't?

I think that's really hard to discern because of how complex information can be. We focus more on how we're using the data we get more than making sure no one else has it. It's really about the ability to take all of that information, create algorithms and build predictive models to discern meaning from the data, which will allow you to identify the causes of certain outcomes we're observing.

6. Looking to the future, how is DiveTime going to be a leader in innovation?

We are an organization that discourages the status quo and strives to continue to be in the forefront of our industry. Our DNA is rooted in change, growth, and constant improvement. Once you bring the right people together, it's about breaking down boundaries vertically and functionally so you can start collaborating... This type of "incubator" approach to innovation and problem solving allows us to have a much broader reach and that's going to drive us into the future growth.
References: drivetime