Innovation on an Ongoing Basis
Pat Finelli, CMO, Pizza Pizza
Related Trend Reports
Art & Design
,
Business
,
Credit Crunch
,
Food
,
Gadgets
,
Health
,
Internet
,
Kitchen
,
Life
,
Lifestyle
,
Luxury
,
New Ventures
,
Tech
,
Unique
,
Viral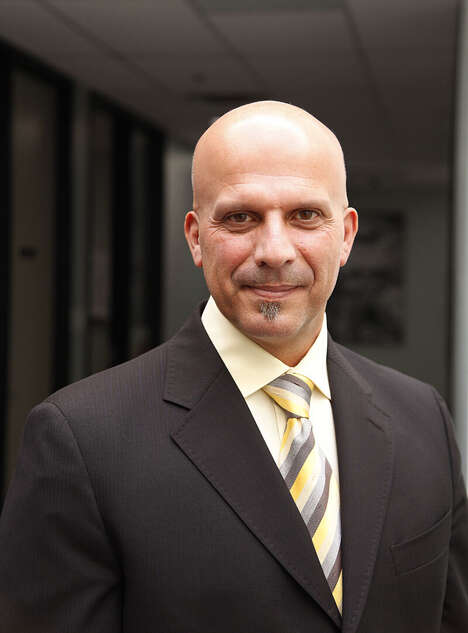 In the fast food industry, there are very few companies that are more iconic, and well respected, than Pizza Pizza. With their head office located in Toronto, Canada, Pizza Pizza is the go-to place when it comes to getting tasty, and innovative slices. Pat Finelli, the Chief Marketing Officer, has a distinct passion for his job that is shown through his creativity, and Pizza Pizza's desire to bring customers the best pizzas in town. Pizza Pizza continually strives to come up with new, and inventive pizza combinations that leave their customers coming back for more.
4 Questions with Pat Finelli
1. How does your team generate new ideas?
Here at Pizza Pizza, we have a young team, and we always look to see what new trends are out in the market. Whether it's people being health conscious or gluten-free, we want to know what's happening. Also, we have brainstorming sessions where we decide what we want to achieve in the upcoming months. During these meetings, we set goals, and as long as our customers are happy, and our sales/traffic and market share continues to grow, we're happy.
2. What is the biggest challenge you face when innovating?
The biggest challenge we face is making sure all our franchisees are on the same page. We can come up with a lot of great ideas and say how we want to launch new products; however, we aren't the people in store. We need to keep them happy, and make sure they know that we're working together. As a company, we are a marketing machine, but we need to make sure our 600+ stores, and all our staff members, love our products and execute them properly.
3. What makes an innovative culture? How do you create a culture of innovation?
You need to push the people you work with. If you aren't innovating, you're going to become stale. Sometimes successful innovations can come in the way of 'outside of the box' thinking. Two years ago, we launched the poutine. It became so popular that other companies are now trying to copy it. Every 3-4 months we try to have a new product or idea. The new idea may not represent all of your mix, but it gets people talking and keeps the Pizza Pizza name top of mind.
4. Looking to the future, how will Pizza Pizza continue to be a leader in innovation?
For us, social media is important and it will help keep us innovative. As long as we have our customers commenting on our Twitter and Facebook pages, we will have new places to start our brainstorming. Listening to customers when they make suggestions will help to keep us innovative on an ongoing basis.