Turning Insights into Action (INTERVIEW)
Parker Hurlburt, Meijer Director of Insights
Related Trend Reports
Babies
,
Business
,
Design
,
Fashion
,
Hip Fashion
,
Lifestyle
,
Marketing
,
Regional
,
Retail
,
Social Good
,
Social Media
,
Toys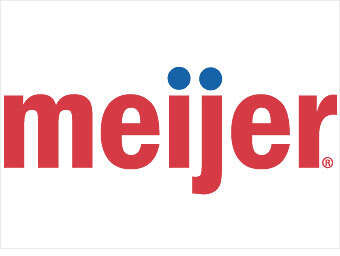 In the world of Meijer, a regional grocery and lifestyle chain, Parker Hurlburt is the man responsible for bringing consumer insight into the fold to help move the company's retail strategies forward. According to Parker, one advantage Meijer has is its ability to run small trials on innovative retail techniques or products to gauge their effectiveness. This isn't possible with national chains, because the scale at which they produce and order products is too large to justify a strategy or product trial. Another reason Meijer has such innovation agility is because it is privately owned. That means when an idea is presented to leadership, stockholder attitudes aren't an issue and decisions can be made quicker. Parker's job is to find actionable insights that will make the Meijer retail experience better.
3 Questions with Parker Hurlburt

1. How do you identify trends? What resources you use to spot trends and consumer insights?
A lot of people are talking about what they like and don't like, and that gives you an idea of where to play and what to look at, but it's just one data point. We get a lot of insights really just in conversations with different people in the organization and our vendors. If I'm talking to Mattel about toys, then P&G and how they see the future: even though they are talking about different things, you put those inputs together and start to get an idea of the household of the future and what it's going to look like.
2. How do the inputs from marketing, research and insight connect?
If I'm talking about the grocery side, I'm thinking about things like are people baking more? Do they have the time for that? Or do we go to the front area of the store for prepared meals because people don't have as much time. Or maybe I'm looking at general merchandise and thinking about gardening. Do we need products to make their lawn great in 30 minutes a week? Or are they going to use the lawn and garden as an escape and spend more time there? If that's the case, maybe we need to think about more fountains and chairs so they can create fantasy backyards.
So when you break down the different ends of the company, you see marketing people are good at doing what they are told, but they need to be informed by us. Research is good at saying x number of households are going to have single moms and giving stats like that, and then you have this gap between the information and what you actually do. That 'in between' is really hard to come up with, but that's our job.
3. What is the biggest obstacle you face when innovating?
There are people who call themselves futurists and they just take facts, make things up and by the time comes they're talking about; they've written three books, so they're not doing much. On the retail side, the hardest part was finding trends that were big enough to justify investment. Now, even small groups can be big, but at one point you needed enough people to make a product worthwhile; some of the niches that start up weren't worth the money. So if you jumped into it, you were taking a risk that it's a fad and wasting your money. You're also taking the risk that it's a long term trend and you got in too early before it had enough size to justify it.