Raising the Bar on Luxury
Kathy Halpern, VP Sales and Marketing Palace Resorts
Related Trend Reports
Architecture
,
Art & Design
,
Games
,
Health
,
Hip Hotels
,
Interactive
,
Luxury
,
Marketing
,
Mobile
,
Pop Culture
,
Social Media
,
Tech
,
Travel
,
Unique
,
World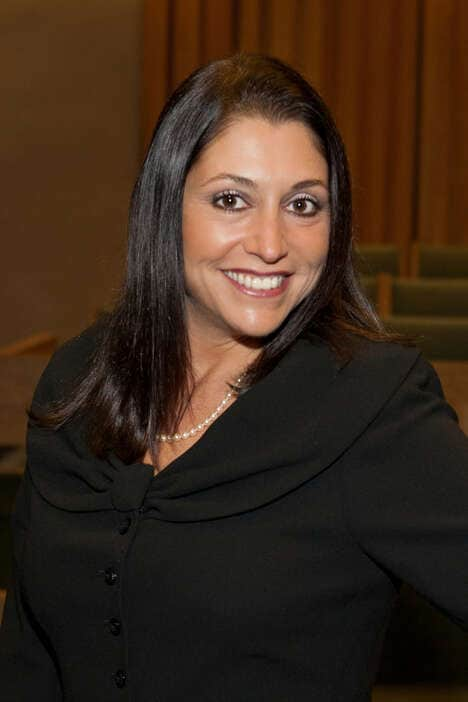 Kathy Halpern, Vice President of Sales and Marketing at Palace Resorts, leads a team based mostly out of Miami, Florida that takes care of most of the branding and marketing for the glamorous hospitality brand and its respective properties. Tasked with protecting the image and ideals of the brand, including keeping track of the way Palace Resorts is represented amongst tour operators and on social media, Kathy excitedly describes her team as unbelievably talented. While she may lead from a "virtual office" as she describes it, Kathy has experience leading remotely after 14 years with Occidental Hotels. Palace Resorts stays on the cutting-edge of innovation by always looking for the next great idea and continuing to invest in the guest experience.
Three questions with Kathy Halpern:

1. How does such an innovative company keep track of trends in the industry?
In tourism and travel specifically, trends are constantly changing and shifting quickly; there are many factors involved that can create an impact, and we need to react on a dime when changes occur. We're continually identifying trends through our research team which conducts thorough market analysis. From a technological standpoint, we continue to explore various social media mediums to keep track of what's happening around the world. Furthermore, I find that old-fashioned conversation and maintaining an open dialogue with tour operators, travel professionals, airlines etc., allows us to be cognizant of what customers want and need.
By ensuring our offerings are above and beyond customer expectations, we have an ability and opportunity to surpass competitors. In recent years, Palace Resorts repositioned our signature property, Moon Palace Golf & Spa Resort in Cancun, as an entertainment destination, where guests who book five nights or more receive complimentary tickets to star-studded concerts as part of the resort's all-inclusive offering. We're continually raising the bar on what a luxury all-inclusive can and should offer valued guests.
2. How do you motivate your team to be creative and come up with good ideas?
I lead from a virtual office, and it's very different than managing a team from within a brick and mortar office. You have to make sure to employ a very strong group of executives, but it doesn't end there. You need to make sure each team member is motivated and unafraid of sharing ideas and taking risks; some of the craziest ideas have led to our best projects. We begin each week by breaking the team into segments responsible for specific functions. Each team discusses the projects they will be tackling throughout the week, allowing us to align efforts and generate the infectious energy that leads to progressive and unique ideas. We all travel so much, so the regular call-in for collective brainstorming truly precipitates concepts to take shape and motivates a productive start of the week.
We try not to look at innovation as a challenge but an opportunity. There's always a risk an idea won't succeed, but focusing on a possible failure isn't an option. We're always asking the question, "Will the consumer find this truly attractive?" We've been very successful in the past with projects like the Resort Credit promotion. By offering our guests the opportunity to use credits towards romantic dinners, golf outings, spa and beauty treatments tour excursions, guests with different likes and desires can enjoy various activities while on property. That spending power, delivered through the award of credits, is designed to be a significant amount. The value of the Resort Credit is dependent on the length of stay. Guests who stay five nights or more receive $1,500 worth of credit. Accessible via a branded card, guests who do not utilize their entire credits, can roll the cash value over to subsequent stays at any of Palace Resorts' seven oceanfront properties. Guests can also gift the accrued cash value of the credit to friends or family that plan on visiting Palace Resorts in the future.
Palace Resorts continually raises the bar, ensuring the brand's voice is recognized in everything we do.
3. Moving forward, how will Palace Resorts continue to be a leader in innovation?
We want to be the barometer of the industry, influencing others through innovations; furthermore, we want to show our clients how much we value them without resorting to diluting our brand. At the start of each week, we reinforce our mission of redefining what a luxury all-inclusive can and should offer. An example of this mission is visible through our family focused offerings at Moon Palace Golf & Spa Resort.
Not your typical kids club, 'The Playroom' is complete with multiple game rooms, a beauty salon, mini runway, dollhouse, full kitchen and creativity area. 'The Playroom' also boasts an Xbox room, an area with 'ezy rollers' and an arcade zone. The new kids club also comes complete with a theater with plush seating and concessions, two playgrounds (one inside and one outside), a pirate boat, sandbox and a mini soccer field. All children are always under the careful watch of the property's helpful staff. Anything and everything a kid can ever desire can be found in 'The Playroom.' The property also has a fabulous teen lounge we call 'Wired' that was created based on input from the owner's teenage brothers. For meetings and events, the property's recently created Moon Palace Arena is a massive state-of-the-art convention center where we host our incredible events and performances.
We are a company that continually reinvents itself. We are investing millions in major renovations and in order to continue enhancing our already stellar offerings. The success of any company truly depends on being able to rely on those who are passionate about the brand and go beyond the expected to create the unexpected.