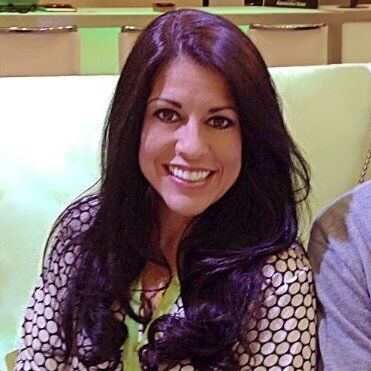 Nikki Polifroni is the Director of Business Development for the Escondido group of Penske Automotive dealerships. Penske is the world's second largest automotive dealership group representing 50 top brands of new and used vehicles. Nikki installed the very first centralized business development center not only at Penske, but also in the Fuccillo Automotive Group in New York. Nikki's innovation has caught on as business development centers are now becoming commonplace in the automotive industry at large. Penske Automotive prides itself on having forward-thinking leaders like Nikki with the expertise and creative freedom to make Penske a leader in their industry.

5 questions with Nikki:

What makes an innovative culture? How do you create a culture of innovation at Penske Automotive?

We are really one of the more progressive automotive companies around and I think that begins with Penske Automotive being really good at picking out the right leaders. They aren't afraid to bring in outside hires with proven track records in innovation and who are true experts in their field. I know I was given all the creative power I needed to design a business development team, bring in members, and implement our strategies without overbearing management holding back our ideas. Penske Automotive empowers employees to get in there and get your hands dirty; that's not something a lot of other big corporations do.

Do you have any specific rituals for re-setting your team to be creative? How does your team generate new ideas?

As a team, we are together all day every day so we do a lot of team building activities. We brainstorm how we can better serve our customer base and really just focus a lot on the team aspect to come up with the best solutions. Having a team that's comfortable with each other and free to collaborate really helps keep the new ideas flowing. We also generate new ideas by attending conferences, summits, and working with our CRM provider; our peers are our biggest resource.

What is the biggest challenge you face when innovating?

Well I think human nature is to fear change and fear the unknown, so my biggest challenge has been adjusting to the fear that you get from people around you. When I do training I do a whole section on innovating and try to remove some of that fear. It's really hard to innovate and generate original ideas when your team is afraid to act so I really try to create a free environment where people feel comfortable bringing their ideas forward.

How do you find ideas -- from adjacent industries? Or do you focus mostly on your category?

I look all around for our insights. You definitely have to look at the automotive space, but a lot of the time you find really great ideas in other industries. As long as you look to industries and companies that focus on the same objective as us – creating a positive customer experience – then you can gain a lot of insight, regardless of what industry they're in. Disney and Starbucks, for example, are not in the automotive industry, but are doing a lot of really innovative things with creating in-store experiences for their customers. So as long as there is a common focus, we can get inspiration from everywhere.

Looking to the future, how is Penske Automotive going to be a leader in innovation?

I have real trust in Roger Penske as a businessman and innovator. He and the company have a history of implementing new, progressive ideas in spite of the fear that comes with entering new territory and testing new ideas. They have such trust in all of the company leaders – who were all selected for their expertise in a given field – to push initiatives they feel passionate about. This was the case when I started working for Penske and the business development team hadn't yet been established. I was able to implement that from top to bottom and because of the success we've seen, it's been expanded across our own offices, but also across the whole automotive industry. That culture of creative autonomy and fearless exploration is what will drive innovation at Penske Automotive moving forward.
References: linkedin and penskeautomotive