Fostering Innovative Ideas
Nicolas Bry, SVP of Orange Innovation Marketing Technology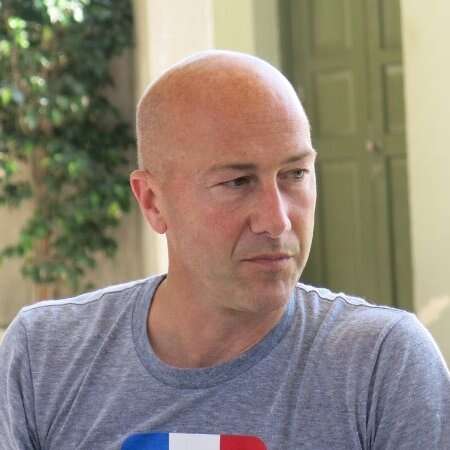 Nicolas Bry, SVP of Orange Innovation Marketing Technology and creator of
Rapid Innovation Blog
, strives to encourage discussion, collaboration and the sharing of entrepreneurial ideas. Helping to expose patterns of innovation and creativity in a world that is rapidly evolving, Bry was named one of the top 40 innovation bloggers in 2014 by InnovationExcellence. Continuing to be a leader of innovation by staying at the forefront of what's happening in the digital sphere, Bry has also worked to create a platform,
Imagine with Orange
, where people all over the world can communicate and actualize their ideas.
1. What is your overall mission? What are you trying to achieve?

Rapid Innovation is about sharing ideas on how to accelerate innovation with harmony in a digital time where everything seems to speed up. Firstly, I started by exposing the principles of Rapid Innovation platform which include autonomy, creative tension, strategic alignment and modular design (APIs). Secondly, I continued with innovation stories about innovation hubs all over the world (Nairobi and Africa, Tel Aviv, Berlin, Finland, Chile, Paris), and on innovation initiatives sparked by large companies (Big by Pernod Ricard, iLab by Air Liquide, Innovations awards by BNP Paribas, AXA Lab, Big by Gemalto, Renault Creative People). One thing is sure however, innovators are great human beings to meet with, and writing about it is also fun!
2. How do you define innovation?

An analytical mind would spell innovation as a new product or service adopted by users, generating value, and bringing a competitive advantage. It can include new processes, new market channeling, social innovation and business model innovation as well. I also like to link innovation with the following words: creativity, collective adventure, team work, user engagement and dynamic iteration.
3. How do you motivate yourself or others to generate good ideas or creative input?
I spend a significant amount of time on scouting innovation, in terms of technology and usages related to digital, as well as in terms of innovation management, both reading watch lists, online news (like Trend Hunter!) and actually meeting with people who are game changers in innovation. Then, I sum up a part of it on Rapid Innovation blog, which in return helps me to unearth creative concepts and initiate innovative projects at Orange.
4. How do you continue and strive to be a leader in the field of innovation and creativity?
I see two sides in being an innovation leader: one is about sharing innovation management approaches and lessons learned on Rapid Innovation blog, and the other one is on a daily basis, leading my innovation team, letting team members develop their autonomy, creating co-leaders and fostering a creative ecosystem based on individual ideas.
5. What future innovations or trends do you predict will have a big impact?

Digital transformation is helping to bring forth innovations in a vast array of industries like health and education, and these are some of the most interesting domains that can benefit from it. Technology however, must go hand in hand with user participation. This is the reason why we opened
Imagine with Orange
, which is a crowdsourcing platform for innovation and a launch pad for entrepreneurs. Every quarter we open a topic and invite users, students, start-ups and innovation fans from all over the world to share ideas. The community is shaping the innovation realm with their comments and votes. Then, Orange invites the owners of the most appreciated ideas at a workshop in Paris to refine the potential of their idea, which can turn into an entrepreneurial project. By offering a platform to share ideas, Orange is helping to give those ideas life!