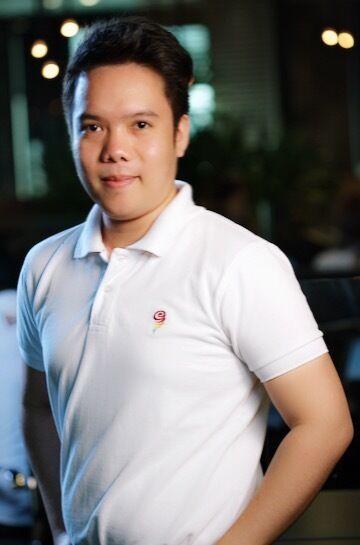 Founded in 1990 in California, Jamba Juice left its mark on the world becoming the leading restaurant retailer of better-for-you, specialty beverages and food offerings. Since its founding, over 800 locations have been opened globally. Fresh Healthy Juice Boosters Inc. is the company that has the exclusive rights to bring Jamba Juice to the Philippine shores. Fresh Healthy Juice Boosters Inc. is backed by 60 years of restaurant experience. The owners are young, vibrant entrepreneurs who are the third generation in Max's restaurant genealogy. Currently operating fourteen brands in the Philippines, including Max's Restaurant, a well-known casual dining restaurant chain founded in 1945, now has over 100 locations and a growing presence internationally. The partners for Max's Group Inc. (PSE: MAXS) collectively represent four families and three generations of experience owning and operating restaurants as both franchisees and franchisers. Nico Bathan, based out of the Philippines, holds the role 'Head of Innovation and Quality.' In this role, not only does he maintain the quality of Jamba's products, but also the new innovations and product developments coming to fruition.

4 questions with Nico…

1. What makes an innovative culture? How do you create a culture of innovation?

For me, it will always begin with what we believe in as a company. An innovative culture is created from the vision, mission, and core values of Jamba Juice Philippines. The secret formula for a successful innovative culture starts from the top management down to the lowest ranks in the organization. It doesn't end by believing what the company stands for, but actually living it, every single day.

2. What is the biggest challenge you face when innovating?

I feel that we deal with the same problems that a lot of other innovators experience. With myself though, the common challenges that we would encounter are the amount of time we spend on innovating and developing products over the target launch date. Also, the amount of resources we need versus the demand of the project can be a barrier for us.

3. How do you find inspiration or ideas from adjacent industries? Or do you focus only on your category?

Regardless if it is a relevant or irrelevant product to Jamba Juice, as long as it has the same market positioning to be inspirational and aspirational, we should experience it first-hand. We are the innovators of the brand, and this doesn't stop us from being creative and getting ideas from direct competitors.

4. Looking to the future, how is Jamba Juice going to be a leader in innovation?

Jamba Juice looked to expand into the Philippines since it is a tropical country. Filipino consumers are now conscious and cautious on what they eat or drink. The emerging market explores new, unique, and exciting products that they can relate to and provides functionality. Looking forward, we will definitely be a leader under the beverage category here in the Philippines that not only provides healthy, fresh, and "better-for-you" products, but also captures the market through inspiring and simplifying a healthy lifestyle.
References: jambajuice.ph