Staying True to Quality Ingredients
Warren Price, Executive Vice President, New York Fries
Related Trend Reports
Bizarre
,
Business
,
Design
,
Drinking
,
Food
,
Health
,
Life
,
Lifestyle
,
Luxury
,
Marketing
,
Retail
,
Tech
,
Travel
,
Unique
,
World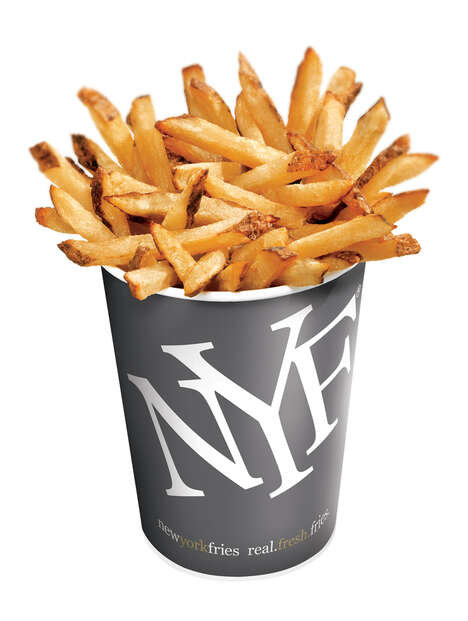 New York Fries is an iconic Canadian company that has managed to lead its sector by staying true to its brand, as well as honoring its desire to use fresh, and tasty ingredients. New York Fries' ability to innovate is a testament to its drive of finding new ideas, and making sure its customers eat exceptional food and have a world-class experience. Warren Price, the Executive Vice President, has been a member of the team for 26 years and still loves what he does. With his drive and passion, it's no wonder that New York Fries is one of the most well like brands in the business.
4 Questions with Warren Price
1. How does your team generate new ideas?
In order to generate new ideas we get out of the office and go into the field. We are constantly trying new food. We like to see what other brands are doing, and then we look to see how we can incorporate those ideas into our brand's DNA. We are very fortunate because we have a lot of ideas, but it's important to stay focused. We need to come together and see which are most applicable. In the end, the ideas that we have need to come together.
2. Has there ever been an instance where another industry has influenced an innovation at New York Fries?
Since we are in the food industry, it can be difficult to be influenced from other industries. Our business is so basic in what we do because food is something that people use and interact with everyday. We want to connect with our customers on a granular level. If there has been an industry that has influenced us, it would be the rise of social media. It's now easier to connect, and learn from our customers. This is important to us because we are all about serving people. We want an environment that is comfortable, and we want to serve our outstanding food.
3. What makes an innovative culture? How do you create a culture of innovation?
Most of our team is very fortunate in the fact that they get to travel a lot. When we travel, it's all about seeing and interacting with new people and other cultures outside of Canada. Then, we come together after our travels and share our ideas and new points of view. We all read, and have different visions, but we all respect each other. The level of respect we have has been key in creating our culture of innovation.
4. Looking to the future, how will New York Fries continue to be a leader in innovation?
We will continue to explore the world of food and restaurants, and trying new and exciting flavors. Then we will always come back to real food and real flavors. We will remain specialized, and create our quality food that is always made with the freshest ingredients.