Inspiring Ideation by Example (INTERVIEW)
Nathalie Lemyre, Air Canada Director of Innovation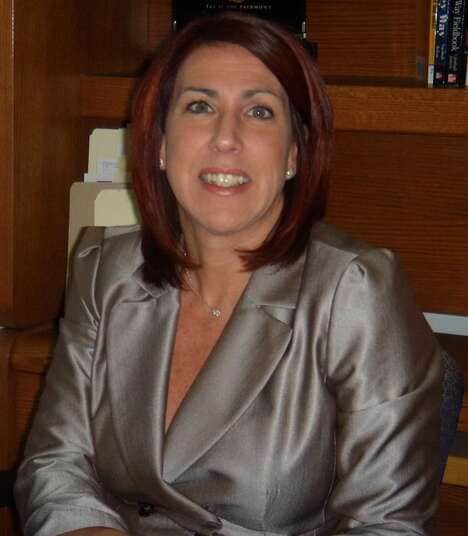 Among her many achievements during her time at Air Canada, winning the 2012 Ragan Employee Communication Award for Innovation in Social Media demonstrates how dedicated and resourceful Nathalie Lemyre is at her job. As the Director of Customer Service Planning and Innovation, Nathalie skillfully navigates her many responsibilities including customer communications tasks, managing over 18 000 employees, staying on top of inflight standards as well as commercial ideation projects, all while keeping an eye on everything touching airport and airline operations.
Four questions with Nathalie Lemyre:

1. Do you have specific rituals for re-setting your team to be creative?
Four to five times a year we set up an off-site session as it is too easy to get sucked into our own little world. We go beyond the limitations of the airline industry and try to get our employees to see beyond the boundaries of being inside a metal tube. Because there are limitations on what we can do on an airplane, there are no microwaves for example, it is important to push for innovation and thinking outside of the box. In these off-site sessions we get the team outside of their comfort zone, participating in activities that are not necessarily part of the airline industry. We have had teams create their own perfumes and we've even had an Iron Chef competition where groups competed to create meals with the ingredients they were given. In these types of sessions, employees get to engage their senses and create something different that is their own, opening them up to explore new opportunities.
A couple of years ago we created a design center, the product room, which serves as a creative center for us. It has all of the equipment that can be found on board an aircraft including the trolley, trays, cutlery and galley modifications and helps to generate the innovation side of the business. There is a higher demand for innovation now more than ever as we need to do more with less, which can be seen across all industries. The product room started as an in-flight initiative and now serves a customer service functionality. We often have innovating sessions which involves anything ranging from redesigning a service to cabin crew service training. We work off a storyboard concept and leverage a lot of benchmarking, not just within our industry but on lots of levels.
2. What is the biggest challenge you face when innovating?
The number one challenge we deal with is time. In order to be innovative and creative, you need time and we are always playing against time. We often find ourselves working with predefined timelines where we know the end goal and we need to find innovative options that will deliver the same standard our customers expect without impacting quality of service. Time constraints make it difficult to be innovative and creative as there is always more we would like to do.
We would like to have an extra step in our innovation process in order to benchmark or type-trial what we are proposing. We can't always do this consistently because of time limitations and something that looks great on paper might end up being a challenge to operationalize. We want a clean product to launch but there may be surprises we didn't predict and we need time to tweak before officially launching which can be difficult within the time bracket given.

3. Has there ever been an instance where another industry has influenced innovation at Air Canada?
Certain elements of the hotel industry have influenced aspects at Air Canada such as our quality and selection of wine service. Of course we can't leverage the entire model but we've looked at the customer service programs at companies like Disney and Fairmont Hotels which are state of the art vis-à-vis their consistency. I recently went on a cruise where the entire check-in process and itinerary could be worked out ahead of time online. We've been doing something similar where customers can print out their own baggage tags and utilize self-checkout because people want to be more self-sufficient and they don't want to deal with personnel if they don't have to - it's a much more seamless process.
When looking at trends we look at different facets of customer service industries such as supermarkets like Walmart. We also look at trends in Europe as we are an international carrier and take part in the global market. We go to trade shows to get a feel for where the industry is going and tend to try and get a feel for people who have something solid to offer us to align with trends. One tactic we use to see what the competition is doing includes sending out onboard spies who fly with other carriers and report back to us.
4. What makes a culture of innovation?
The leader creates the culture of innovation. They set the tone for a creative environment, as long as they can let go of control and create an element of trust in the team. You need to allow the team to innovate on their own without micromanaging. The leader needs to be a risk-taker and be able to recognize that the team will fail from time to time. The business is moving so rapidly that you need to adapt otherwise there is no future for you. You have to give people wings.
With the level of competition in our industry, innovation is key for survival. As a carrier we always need to be one step ahead and have a close understanding of customer demands. We have a lot of customers and they drive our business needs, which is how we came up with the self-serve tools such as the app and self-check-in service where they have full control – this is the direction the industry is heading in. Innovation is a key pillar for airlines with so much competition and cost, to think otherwise would be suicidal.