The Four-Step Approach
Nancy Luna, Director of Front-End Innovation, Kraft Foods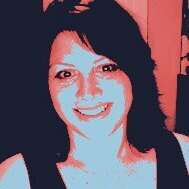 Nancy currently works on the front end innovation of the Kraft Foods team. She helps the team come up with new products and works closely with trends across the corporation. From an innovation standpoint, Nancy works with teams to uncover needs, insights and opportunities to expand. Trend data and foresight scales are just some of the ways Kraft spots trends. Kraft Foods is an American grocery manufacturing and processing conglomerate headquartered in the Chicago suburb of Northfield, Illinois.

Three questions with Nancy Luna:

How does your team generate new ideas?
At the front end, we have a four-step approach. We want to get away from running into a room and creating new ideas. We try to have people back up a bit. First, we start with a topic. We look at everything we know about that topic and create a knowledge merge. We then ask questions to understand knowledge gaps about this consumer or area, which could be a wide variety of things. We talk to consumers and do ethnographic research. We also interview experts and look at trends; the final step is ideation.
What is the biggest challenge you face when innovating?

The biggest challenge is designing and creating products at a price point in which consumers will still be interested. Some of the challenge can be making sure we understand what the consumer needs are, and anticipating whats happening next. The timing has to be right, and we have to know how to execute efficiently.
Do you have specific rituals for re-setting your team to be creative?

It really depends on the project we're working on. We have folks managing businesses and doing a bunch of other things. My role is to help challenge what assumptions they have about how the world works. Sometimes, these assumptions limit our thinking of what we can and can't do. We want to have people think beyond that at Kraft. For instance, what are the elephants in the room? We need to expose them to strengthen our team.