The Importance of Intuition (INTERVIEW)
Missy Peltz, Executive Creative Director, Anthropologie
Related Trend Reports
Design
,
Fashion
,
Hip Fashion
,
Lifestyle
,
Marketing
,
Media
,
Modern
,
Photography
,
Pop Culture
,
Retail
,
Shoes
,
World
,
Youth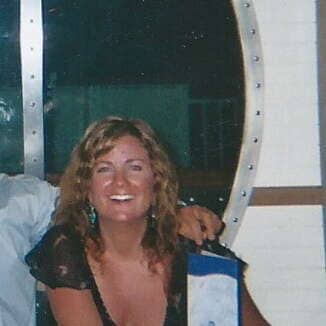 It's rare to find someone who is still as thrilled with their job as they were 17 years ago. Missy Peltz, the Executive Creative Director at Anthropologie started out as a Visual Merchandiser when the brand only had three stores. Since then, Missy has been an integral part of Anthropologie's rise to retail dominance.
4 Questions with Missy Peltz
1.
Do you have any specific rituals for re-setting your team to be creative?

My favorite ritual would be pushing creative people out of their comfort zone, and ultimately pushing them past their limits. If they're drawn to one genre of art, one material, then we put them into a new arena with new materials to see what they come up with. We also leave the confines of the office and take 'Inspiration Days.' Those days could be a trip to the local Foundry, an art gallery, a Home Depot or even to look at office supplies. Creativity doesn't need to come from within your own field, it can be found anywhere. We find beauty in ordinary things.
2. What is the biggest challenge you face when innovating?
The most difficult aspect is selling conceptual ideas to non-visual people. It's difficult to sell something before it happens. We are creative, but not at marketing our ideas. The most creative people I know cannot market themselves. There have been a lot of concepts we have worked on that would not have come to fruition if our non-visual counterparts influenced us. You need to believe in your ideas and have a strong vision of what you and want, [and have the] conviction to execute it regardless of the consequences.
3. What makes an innovative culture? How do you create a culture of innovation?
A solid foundation based in trust provides a safe place to take risks from. Creative people have to trust their collaborators in order to share their ideas freely. People can be intimidated by group experiences, and that will limit risk taking and the development of a new idea. Our goal is to have our team continue to be innovative and inspire others, and you need to trust and respect your teammates in order for that to happen.
4. Looking to the future, how is Anthropologie going to be a leader in
innovation?
I don't think we strive to be a leader; we strive to be unique and authentic. We're genuine with who we are, and that may make us a leader in our own right. We don't try to replicate what others have done; we just try to be better than we were last year. We're not necessarily chasing trends, or doing what other retailers have done in the past. We try to stay genuine to our brand, and we take cues from our customer and trust our own intuition.