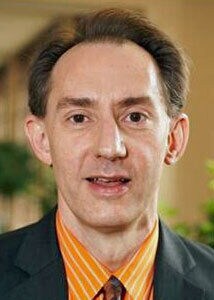 As the founder of The Brainzooming Group, Mike Brown knows a thing or two about what it means to create an environment that fosters innovation and great ideas. With a commitment to educating teams on how to improve in terms of creativity, he offers a unique perspective when it comes to thinking outside the box.

Six questions with Mike Brown:

1. What is your overall mission? What are you trying to achieve?

At the heart of what we believe and do at The Brainzooming Group is helping clients and readers realize everyone can be strategic and creative. While some people actively understand and act on this, too many do not. For those individuals, we aspire to awaken this understanding and help them act on the newfound belief has in his or her own strategic and creative talents.

2. How do you define innovation?

We talk about innovation as a fundamental improvement relative to the status quo. This definition sets a low hurdle for labeling something as an innovation. That's completely intentional. An easy definition for innovation keeps the time discussing what's innovative or not to a minimum, freeing up more time to actually do innovative things!

3. How do you motivate yourself or others to generate good ideas or creative input?

At the Brainzooming Group, we are huge advocates for using creative thinking exercises, questions, and structures to help generate new ideas. Not everyone needs helpful creative structures. But when you cannot afford to wait around for creative inspiration to strike, using tools to spur creativity and new ideas are invaluable.

4. How do you create an innovative culture?

We identify seven keys to creating an innovative workplace culture. These include management providing smart direction, inviting broad participation, creating meaningful opportunities for employee engagement, encouraging possibilities, supporting smart change, staying agile, and celebrating progress.

5. How do you continue and strive to be a leader in the field of innovation and creativity?

Our view is the best way for someone to be a leader in innovation and creativity is to work from his or her own strengths and passions. While it might seem convenient or easy to emulate famous creative people believing it make you more creative, it just makes you a copycat. We tell people who seek greater creativity to work with their distinctive talents and find ways to apply them in as many different situations as possible.

6. What emerging innovations or trends do you predict will have a big impact on the future?

We think big changes will continue to take place wherever it has been easy, convenient, or necessary in the past to draw a line and say, "I'm over here, and you're over there." If you look at the impact of social media to make new, disruptive connections in the past few years, it tends to be where two groups have traditionally been separated from one another in some substantial way. Suddenly, those lines and borders are being eradicated by the ability of social networks to forge meaningful ties and make information more widely available. We don't think we're done with those changes; not by a long shot.
References: brainzooming