The Struggle to Maintain Creative Momentum (INTERVIEW)
Michael Perman, Innovation Dean, Gap
Related Trend Reports
Art & Design
,
Bizarre
,
Commercials
,
Fashion
,
Fashion for Men
,
Hip Fashion
,
Interactive
,
Life
,
Luxury
,
Luxury Fashion
,
Media
,
Photography
,
Pop Culture
,
Shoes
,
Social Media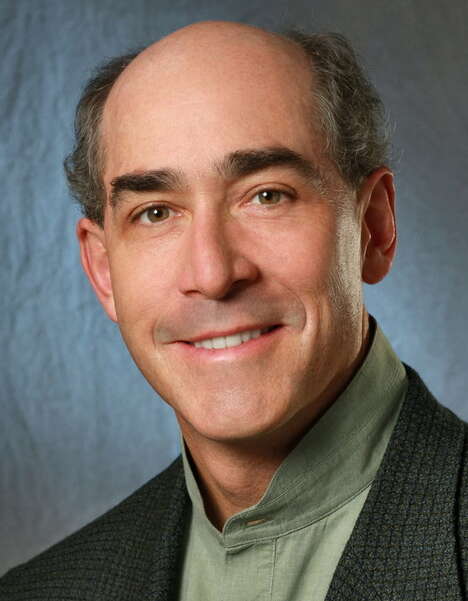 Gap Inc.'s Mindspark Innovation Program recently received the Best Practices Institute's Best Practices award in Global Talent Solutions and is a driving force behind building a culture of innovation and innovation leaders. Michael Perman, Dean of Innovation at Gap Inc., is responsible for enabling teams to generate growth ideas and building innovation as a core capability across the company's brands.. It's one thing to inspire people to think creatively during the Mindspark events, but as Michael points out, following up and maintaining momentum when everyone goes back to their day to day responsibilities can be challenging.
5 Questions with Michael Perman
1. Tell me about Mindspark. What is it?
Mindspark is a multi-day event where we gather approximately 30 of our employees to collaborate and generate ideas to address our biggest business issues. We teach people new ways to express and build on each other's ideas. We bring in external thought leaders to expand our thinking; some are relevant to a task we have and others are just mind blowing. We've had a tequila brewer, a sword swallower and even a Peruvian dubstep violin player. We do this to get people to think of different ways to solve our challenges. The purpose is to expand their spectrum of thinking from rational to metaphorical to an absurd place. We asked them to access their subconscious minds. Most days we're accessing 10% of total thoughts. We asked them to access the ones they maybe aren't aware of or are not coherent enough to bring to the real world.
2. How does it actually produce actionable ideas?
We use a divergent and convergent model of thinking, of bringing together ideas. So we'll get about 800 ideas and then we select a smaller number of those to flush out with three criteria; they have to be new or feel new, they have to be unique in our organization and to the market and they have to have low feasibility. If they were highly feasible, the idea would be in the marketplace already. We work on bringing the idea to a higher level of thinking.
3. What's the biggest challenge you face in this process?
The hardest part is getting ideas implemented after the sessions. It's especially tough when people have to go back into the business and deliver results, because they're not always going back into a creative environment. We stick with them and coach them to continue iterating and experimenting with ideas all the way to fruition.
4. Are there any gaps in this process you're looking to improve on?
The main gap is ensuring the ideas continue and that requires a lot of intense momentum building post-session. The other gap is how we look at innovation broadly. The results of innovation are easily seen in the market. You'll see a campaign, product or store change, but there are also opportunities for organizational innovation like the fundamental way we distribute products or do business. They aren't shiny examples of innovation, but they do make a difference.
5. Looking to the future, how is Gap Inc. going to be a leader in innovation?
The approach of having an innovation lab is big right now. A lot of companies have been developing their own internal and external labs where they incubate ideas from start-ups who can add value to their company. We're going to launch some version of that and we're experimenting with what it might be. We need space for this to happen so it can de-emphasize the end result and further emphasize the process. Saying "here's the room you do innovation in" is as bad as saying "here's the time you're going to innovate at." All these things are part of the innovation ecosystem. The lab is one tool of many.
We want to build skills to drive the thinking and create innovation leaders. We're building innovation leaders through a three-part experience. First, they learn design thinking insights and influence skills. Then they learn facilitating group creativity in collaborative thinking sessions. The final part is around design briefs and moving those ideas forward out of Mindspark sessions.